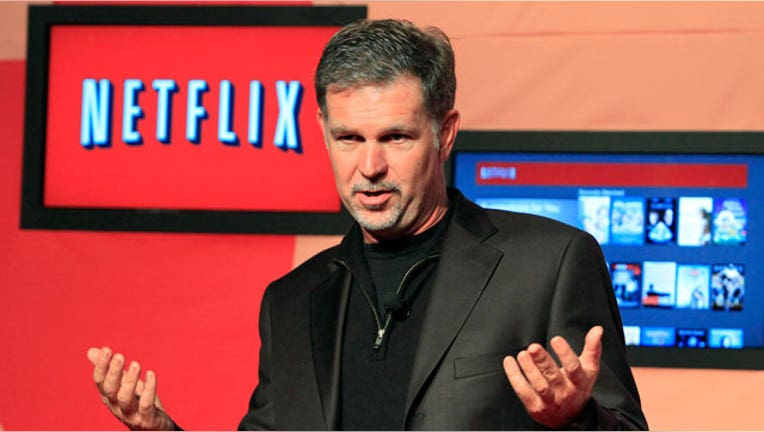 Netflix (NASDAQ:NFLX) launched in the United Kingdom and Ireland on Monday in a strategic move that directly competes with Amazon-owned (NASDAQ:AMZN) Lovefilm by providing a range of movies and shows available for instant download.
The streaming-only service will be offered for 5.99 pounds a month in the U.K. and 6.99 euro in Ireland, both prices about comparable to those in the U.S.
The move marks a kick-start of the movie renter's expansion plans, which were postponed in the second half of last year after its stock plummeted more than 70% on plans to lift and separate its DVD-by-mail and streaming services.
The company's streaming content has been gaining in popularity as customers choose the less expensive streaming-only option that allows them to instantly download movies from the web. However, it still has a long road to recovery after losing nearly one million customers and as it braces for a fiscal 2012 loss.
"We are starting 2012 in the best possible way: by giving consumers in the UK and Ireland an amazing entertainment experience," Netflix CEO Reed Hastings said in a statement.
Starting on Monday, customers in the region could begin a free, one-month trial of Netflix by accessing Netflix.com. Members can instantly watch a wide range of Hollywood, local and global TV programs and films on the TVs, game consoles or mobile devices.
Netflix will offer films and shows from All3Media, the BBC, CBS, Channel 4's 4oD, Disney     U.K. & Ireland, ITV, Lionsgate U.K., MGM, Miramax, Momentum Pictures, NBCUniversal, Paramount, Sony Pictures Entertainment, Twentieth Century Fox and Viacom International Media Networks.