Netflix Generation? Americans Love Binge-Watching TV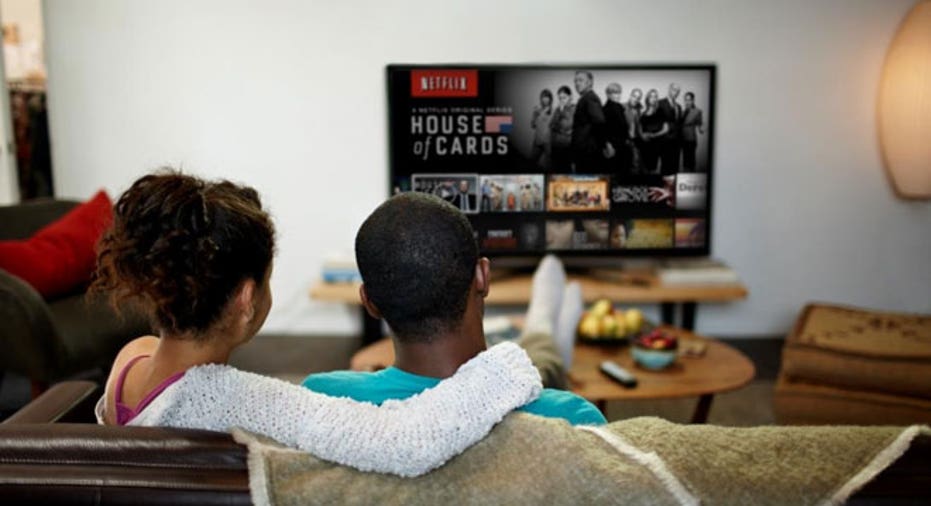 There's a reason shares of Netflix (NASDAQ:NFLX) have soared 300% this year: Americans are obsessively binge-watching their television shows online.
The movie streamer on Friday said 61% of Americans binge watch on a regular basis – and they are not ashamed of their couch-potato tendencies.
The findings, pulled from a recent survey of 1,500 TV streamers conducted by Harris Interactive on behalf of Netflix, underscore the shift of media to the Internet as consumers move more of their life to mobile.
Much of the recent success of Netflix, Amazon.com (NASDAQ:AMZN) and Hulu is the American public's improving perception of it. 73% of those polled say they have positive feelings toward binge streaming, defined as watching between two and six episodes of the same show in one sitting. 75% say watching several episodes of their favorite show in a row actually make it more enjoyable.
"Our viewing data shows that the majority of streamers would actually prefer to have a whole season of a show available to watch at their own pace," Netflix Chief Content Officer Ted Sarandos said in a statement.
It was that demand that encouraged Netflix to create its own original programming this year, including the hit shows Orange is the New Black and House of Cards. Netflix shares finally recovered from the 2011 pricing debacle this year, soaring 302% in 2013 to record highs.
The company may be able to use the positive data from the survey as leverage in its negotiations with cable providers as Netflix seeks to increase its licensing portfolio or as fodder to grow its own original programming.
While Netflix was behind the mainstream adoption of video streaming, Amazon and Hulu are now close competitors. All are experimenting with the best way to offer popular programming.