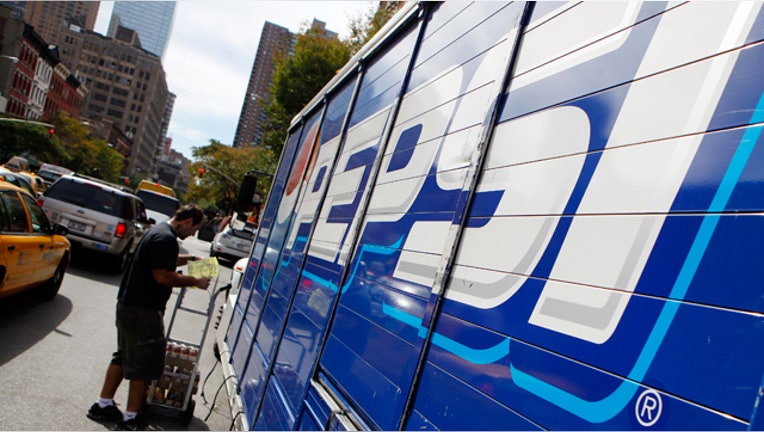 Activist investor Nelson Peltz put the spotlight back on PepsiCo (NYSE:PEP), releasing on Thursday a letter that once again pressured the company to consider a spinoff of its beverage business.
Peltz's firm, Trian Fund Management, said it owns about $1.2 billion worth of PepsiCo stock. Trian began to amass a stake in PepsiCo and seek out a split last year.
The beverage and snack giant subsequently launched a strategic review of the company. Last week, the maker of Lays and Doritos chips said it consulted with external bankers and opted against spinning off the North American beverage unit.
"Decoupling our beverage and snack businesses in North America would significantly reduce our relevance to our customers," Chief executive Indra Nooyi said at the time of the announcement.
In its letter, Trian said it was "highly disappointed" with PepsiCo's decision and will soon begin to meet with shareholders to create "a groundswell of support" for a split.
"Trian does not agree with the outcome of PepsiCo's strategic review, particularly following another quarter of uninspiring performance and weak 2014 guidance," Peltz wrote.
PepsiCo's beverage unit, which includes Gatorade and Tropicana, has struggled to keep up the pace as consumers increasingly choose juices and other soft drinks over sodas. The Purchase, N.Y. company reported last week a better-than-expected profit of $1.74 billion for the fourth quarter. Revenue from the Americas beverage segment dropped 1.6%, while foods revenue was up 3%.
PepsiCo also detailed plans to increase cash returns to shareholders by 35% to $8.7 billion in fiscal 2014, utilizing share buybacks and higher dividends. The company expects adjusted per-share earnings to grow 7% in the current year.
A separation of Pepsi's North American beverage and snack businesses, Peltz wrote, "would create two leaner and more entrepreneurial companies."
"A standalone snacks business would offer investors strong growth in sales, margins and free cash flow generation, and a standalone beverage business would provide strong, stable free cash flow that may be optimized through an effective balance sheet and capital return program," he added.
A PepsiCo spokesperson said the company is "fully aligned" with the strategy outlined last week and confident in its ability to "deliver long-term shareholder value as an integrated food and beverage company."
"We engaged constructively with Trian and invested a large amount of management time and significant financial resources analyzing Trian's proposals," the spokesperson added. "Management and the Board have spoken clearly, and our focus is on delivering results for our shareholders, not new, costly distractions that will harm shareholder interests."
Peltz previously wanted Pepsi to consider an acquisition of Mondelez International (NASDAQ:MDLZ), which owns Oreo maker Nabisco. But Peltz abandoned that idea after he got a seat on the Mondelez board in January.
Shares of PepsiCo rallied 1.6% to $78.32 late Thursday morning.