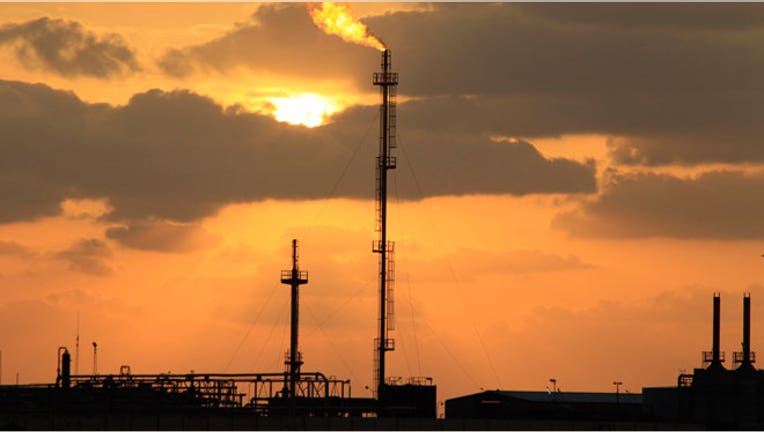 Front-month U.S. natural gas futures slid to their lowest level in 10 years early Thursday after a government report showed a weekly inventory withdrawal slightly below market expectations.
The U.S. Energy Information Administration report showed total domestic gas inventories fell last week by 87 billion cubic feet to 3.290 trillion cubic feet. Traders and analysts polled by Reuters had expected an 90-bcf decline. 1/8ID:nL1E8CI63B 3/8
At 10:33 a.m. EST (1533 GMT), the NYMEX front-month gas futures contract fell 9.6 cents, or nearly 4 percent, to $2.376 per million British thermal units, the lowest for the nearby contract since February 2002.
Just prior to release of the weekly storage data at 10:30 a.m., the front month was trading in the $2.40 area.
(Reporting By Joe Silha; Editing by Lisa Shumaker)