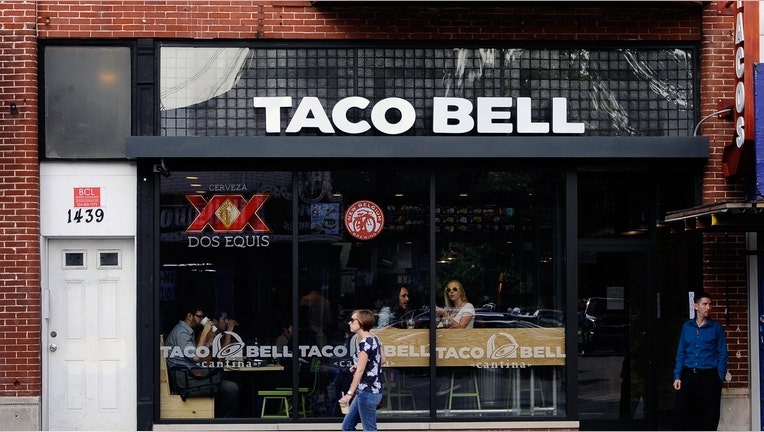 This year's edition of "National Taco Day" kicks off on Wednesday and several restaurants and fast food chains are offering up discounted tacos in honor of the culinary delight.
Taco Bell is celebrating the "holiday" by selling National Taco Day gift sets at participating store locations. For $5, customers receive four of the chain's varieties of tacos – Nacho Cheese shell, Cool Ranch shell, Fiery Doritos Locos and a classic hard-shell.
The set is served in limited edition wrapping paper and a special box. Taco Bell also took its namesake day one step further, releasing an animated short last month called "Glen and the Magic Taco.
On The Border restaurants are also participating in National Taco Day. Some restaurant locations are selling mini tacos for 50 cents each on Wednesday. The chain is also offering 20% off taco items on its catering menu from Oct. 2 through Oct. 8 for customers that enter promo code "Taco17."
Taco John's, a Wyoming-based chain with 394 locations across the United States, is giving away a free taco to customers that present a special coupon at its participating store locations. The coupon will be available on the chain's website and social media pages.
Last year, Chipotle Mexican Grill launched chorizo on all of its menus nationwide ahead of National Taco Day. The chain hasn't announced any new items ahead of the holiday this year, though it did add queso to its menus last month.
Several local taco chains are also expected to celebrate National Taco Day. Check your local restaurants for potential promotions.