National Down Syndrome Month: Entrepreneur Helps Newborn Babies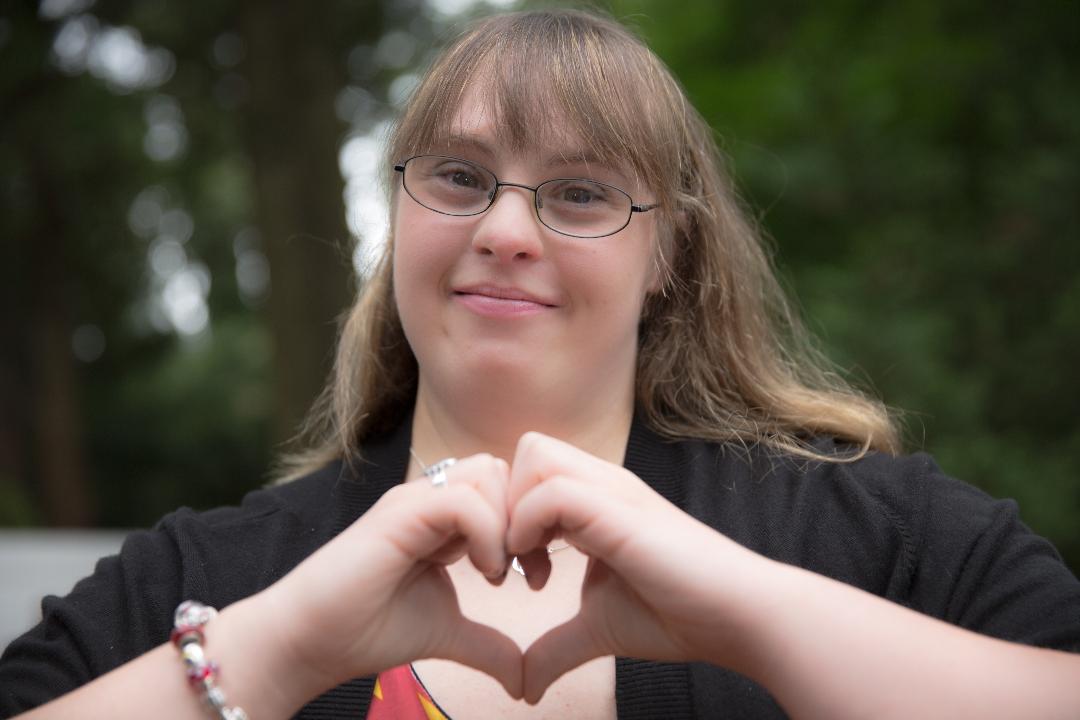 Continue Reading Below
Advertisement
In honor of National Down Syndrome month, FOXBusiness.com caught up with the nonprofit organization building baskets that welcome and encourage parents having a child with Down syndrome.
One day, after watching YouTube videos about families helping other families with the disability, Brittany went to her parents with an idea.
"I say mom, dad, can I help babies born with Down syndrome?" said Schiavone. "And they say, absolutely Brittany, go for it!"
So, she sat down with her mom to discuss exactly how she wanted to accomplish that goal.
"It took us a little while to figure out exactly what she had in mind," Susan Schiavone, Brittany's mom, said. "But there was born the idea of Brittany's Baskets of Hope" an official 501 (c) organization.
About one in every 700 hundred babies are born with Down syndrome, according to the National Down Syndrome Society, and Brittany has made it her mission to help parents better understand what it means to have a newborn with the disability.
"I want everybody to know that babies born with Down syndrome really, really can do anything," adds Schiavone.
---
More On This:
Mega-TV Producer Jonathan Murray: Emmys Finally Give Nod to Down Syndrome

---

In between meeting with her staff, attending board meetings and managing Brittany's Baskets of Hope's social media marketing campaigns, the 27-year-old just started college and works a part-time job – never letting the fact that having Down syndrome herself prevents her from fulfilling her dreams.

Schiavone is just one example of people with Down syndrome increasingly entering the workforce, or becoming entrepreneurs.

"I think one of the biggest misconceptions with the disability community is that people want to be a burden on society, they want to be a burden on the system," Sara Weir, President of the National Down Syndrome Society, told FOXBusiness.com. "That's not the case for individuals with Down syndrome."

However outdated laws and other hurdles have limited people with disabilities from achieving full-time positions. To combat the obstacles preventing individuals with Down syndrome from enjoying full independence in the workplace, the National Down Syndrome Society launched its DS Works campaign.

"DS Works is our employment campaign really focused on two things: breaking down barriers to allow individuals with down syndrome to be employed, and engaging with corporate America - everyone from Main Street to Wall Street, to actually hire individuals with Down syndrome," said Weir.

Brittany's Baskets of Hope is just one example of how individuals with Down syndrome are accomplishing their dreams, and reminding people that just because you have a disability, doesn't mean you're disabled.

"Providing these baskets of hope to these new families, it really just helps us raise the expectation that individuals with Down syndrome are entitled to essential human rights that everyone else has in this country," said Weir.

For more information about Brittany's Baskets of Hope or to donate and help fill some baskets, go to http://brittanysbasketsofhope.org