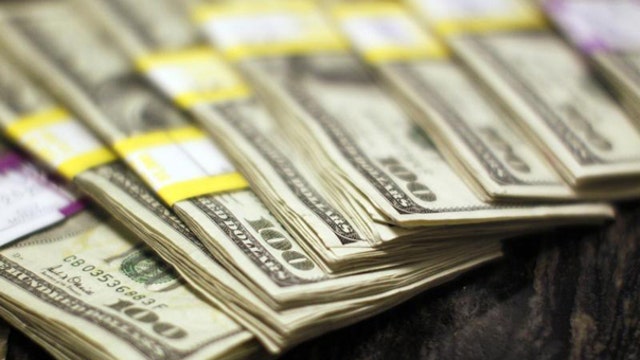 Corporations are increasingly backing startups, setting a record for venture capital with $5.4 billion invested in 775 deals in 2014, the most since 2000, according to newly released data from the National Venture Capital Association.
Nearly 18% of all venture deals in 2014 had participation from corporations and they accounted for 11% of total venture dollars invested, the greatest percentage seen since 2000.
"Corporate venture capital has been on the rise since the bowels of 2008," Michael Yang, managing director at Comcast Ventures, said. "Corporations, especially in the U.S., have much healthier financial envelopes and have gotten back to competing and innovating for the future."
"A lot of corporations are looking to figure out ways to innovate," David Horowitz, CEO of Touchdown Ventures, a firm that consults with corporate venture teams, said. Establishing a venture capital fund is a way to learn "who some of the exciting companies are that are innovating in a particular corporation's industry."
Corporations deployed $2.5 billion in 339 deals to software companies, more than any other industry. Biotechnology companies received the second highest amount of corporate venture capital, with $810 million going towards 98 deals. Media and entertainment was also a popular category, with $681 million going towards 86 deals.
Corporations differ from each other in their investment approach. Some have separate venture capital arms, like Google (NASDAQ:GOOGL), which invest in companies with the goal of maximizing returns. Others, including Wells Fargo (NYSE:WFC), offer corporate accelerators, mentoring and also learning from young startups in related industries.
A corporation "should look for a combination of companies that provide good financial returns as well as companies that could provide relative strategic value," Horowitz said. Instead of purchasing a relatively unknown company, they can first "learn more about that company, learn more about that team, learn more about how they execute and then they can make an informed decision later on whether they want to acquire that company."
"A corporate venture capital group typically has a dual mandate -- find strategic or operational synergy and make money," Yang said.  "It  is staffed by both professional investors but also senior corporate executives who know how to navigate the corporation; and decision-making is more hybrid with the corporation weighing in on investments to various degrees.
With sky high valuations and "mega rounds," corporate venture capital is not expected to die down anytime soon. "There's a lot of demand to get into some of the best companies," Horowitz said, and corporations want a part of that.