Mortgages Fall for 7th Week in a Row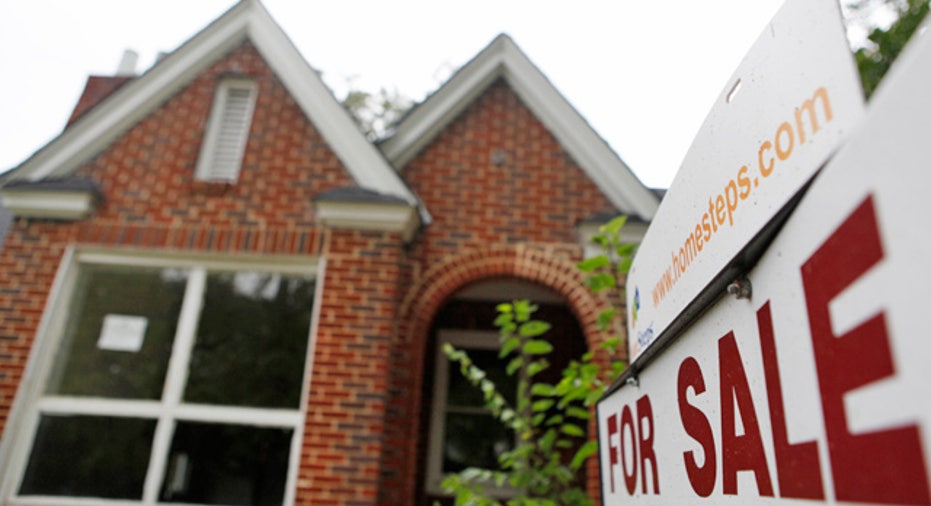 Mortgage rates dropped slightly this week amid weak economic results in the United States and growing concerns that the European debt crisis is worsening.
The benchmark 30-year fixed-rate mortgage fell 2 basis points this week, to 4.75%, according to the Bankrate.com national survey of large lenders. A basis point is one-hundredth of 1 percentage point. The mortgages in this week's survey had an average total of 0.4 discount and origination points. One year ago, the mortgage index was 4.92%; four weeks ago, it was 4.95%.
The benchmark 15-year fixed-rate mortgage fell 2 basis points, to 3.93%. The benchmark 5/1 adjustable-rate mortgage fell 3 basis points, to 3.45%. Fixed mortgage rates have dropped for seven weeks in a row, according to Bankrate.com's surveys. This is the lowest rate on the 30-year fixed in more than five months. On Dec. 1 the rate was 4.71%, according to Bankrate's survey.
Weakening Economy
Signs of a weakening U.S. economy have contributed to keeping rates low, says David Adamo of Luxury Mortgage in Stamford, Conn.
One of those signs was the April durable goods orders data released Wednesday by the Department of Commerce. The report measures consumer and business spending on long-term purchases such as cars, planes, computers, appliances and other durable items. Orders for those types of products decreased 3.6% in April, according to the department. That's worse than the 2.2% drop that economists had expected.
Part of the drop can be explained by the impact of Japan's earthquake on manufacturing industries, but the decrease is still viewed as a clear sign that consumers and businesses are struggling and are putting off major purchases, economists say.
Until economic reports begin to show the economy is recovering and growing, it is unlikely mortgage rates will see any big spikes, Adamo says.
"Whenever you have a lot of negative events, the market sees a flight to quality," he says.
That flight to quality happens when worried investors pull out of riskier investments, such as stocks, and put their money into bonds. As demand for U.S. bonds increases, yields drop, and that normally translates into lower rates.
This week, investors sought safety in the U.S. bond market as they watched stocks for many major companies fall. Most of the drops in the U.S. stock market were seen in consumer stocks, such as those for clothing and food companies. Polo Ralph Lauren Corp., American Eagle Outfitters Inc. and Kraft Foods Inc. were some of the many companies that saw their stock drop this week.
Growing Concerns Over Europe's Debt Crisis
Investors also have been pulling out of the European bond market as they grow concerned that Greece's debt woes will spread to European countries, including Spain and even Italy.
Greece's bonds have plunged on speculation that Greece will not be able to restructure its debt and will eventually default.
"The U.S. mortgage market is a player in the global market, and we are certainly getting help from the eurozone," says Dan Green of Waterstone Mortgage in Cincinnati. "Money flows from country to country and market to market. Right now, the money is flowing into the U.S."
But don't assume that mortgage rates will remain low until the Europeans are able to figure out their financial problems, Green says.
"So many things are unknown," he says. "Any major unexpected event could be a shock to the system and immediately impact rates."