Mortgage Rates Hit 10-Month High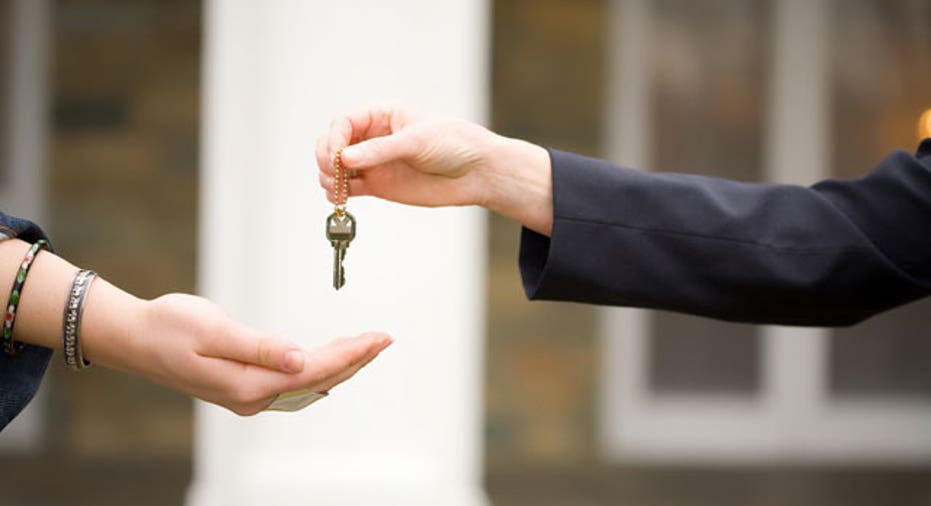 A jump in U.S. mortgage rates to their highest level in 10 months has highlighted the fragility of the housing market that will make it difficult for Washington to remove its backstop.
Data on Wednesday showed fixed 30-year mortgage rates averaged 5.13% in the week ended Feb. 4, up from 4.81% the prior week.
It was the highest rate since the week ended April 9, 2010, the Mortgage Bankers Association said.
The increase sapped demand for mortgages as the MBA's seasonally adjusted index of mortgage applications, which includes both refinancing and home purchase demand, fell 5.5% in the week.
Higher interest rates could prove problematic for a market where weak demand remains one of the biggest challenges.
The large number of houses for sale, as well as a continuing wave of foreclosures, has put pressure on prices and eroded homeowner equity, while weak job growth limits demand for loans.
The headwind poses a Catch-22 for the Obama administration, which is due to release proposals on Friday for reducing the government's involvement in the housing market.
Doing nothing would leave taxpayers exposed to potential further bailouts, but acting too aggressively could drive interest rates higher, strangle demand and freeze lending.
"Everyone agrees there needs to be sustained and meaningful change, it's just that the shock-and-awe treatment is probably not the best solution because it's going to have unintended consequences," said Cameron Findlay, chief economist at Lending Tree in Irvine, California.
Signs of strength in other areas of the economy have already pushed up interest rates as investors worry the Federal Reserve will be forced to hike its benchmark interest rate sooner than had been anticipated.
Last April, when rates saw a similar spike higher at the end of the Fed's first stimulus program, mortgage applications also dropped off, suggesting the market -- particularly for refinancing -- is highly reactive to rate increases.
Analysts say the main questions over the government's proposals will be to what degree it gets out and how quickly. The government backed more than 85% of new home lending last year and proposals will likely have a long timeframe.
Susan Wachter, professor of real estate and finance at the University of Pennsylvania's Wharton School, said any plan will need to see the private sector take on substantial capital risk to avoid another too-big-to-fail scenario where the government is still forced to bail out these institutions.
"In re-regulating the market, it needs to be transparent where standards are maintained and regulators and the private sector are accountable," said Wachter.