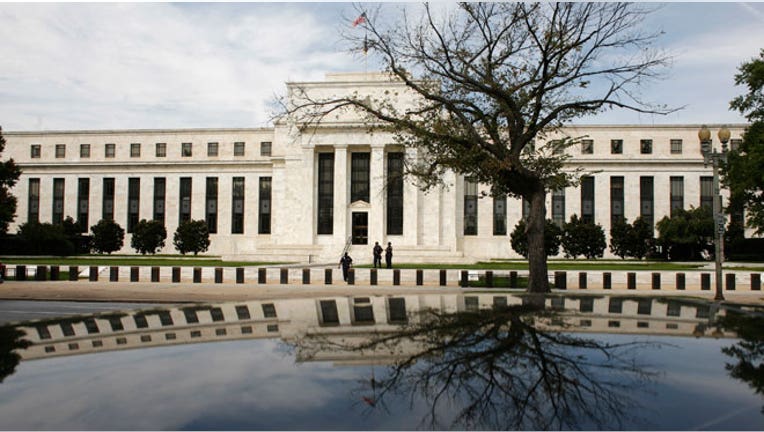 The Federal Reserve is expected to release the results of its latest bank stress tests, possibly by this Thursday.
Moody's Investors Service has already handicapped the winners and losers. Watch out, Ally Financial, Regions Financial Corp. (NYSE:RF), Bank of America (NYSE:BAC), and SunTrust Banks (NYSE:STI). Kudos to a big credit card company that is now registered as a bank.
Success here matters for investors, because if the banks make a good showing, the central bank will likely "permit them to return capital to their shareholders in the form of dividends and share repurchases," plus the tests will "support banks' access to the capital markets" and could pull investors back into bank stocks, who are now "on the sidelines," Moody's notes.
Moody's adds that the latest round of Federal Reserve stress tests are tougher than the 2009 version, which zeroed in on stopping bank failures. The latest stress tests are tougher and "more severe" than the earlier tests, the credit rating agency says, because now it's all about having "a sufficient capital cushion to weather a severe downturn."
That being: unemployment rising to 13% and a further 20% decline in home prices, according to central bank test guidelines.
Plus, this latest go-around is more sweeping, because it includes 12 banks with $50 billion or more in assets, on top of the other 19 banks which have already endured stress tests starting in 2009.
An F grade means a bank's Tier 1 common ratio has dropped "to less than 5% or that it has failed to meet any of the mandated minimum regulatory capital ratios over a nine-quarter stress test period," Moody's adds.
But who are the winners and losers?
Moody's scores the banks based on Tier 1 common capital and exposure to real estate, among other things, "given the assumption of a further 20% downturn in housing prices," Moody's says.
American Express (NYSE:AXP), State Street Corp. (NYSE:STT) and Bank of New York Mellon (NYSE:BK) "stand out as displaying both strong capital and profitability," as they have "modest residential real estate exposure," says Moody's.
Which banks rank among the worst? Moody's says Ally Financial, Regions Financial, Bank of America, and SunTrust "rank among the lowest on capital and profitability metrics." It adds that "Regions, Bank of America, and SunTrust also have substantial exposure to residential real estate."
Moody's also says the "sizable residential mortgage portfolios of Wells Fargo & Co. (NYSE:WFC) and BB&T Corp. (NYSE:BBT) will negatively affect these banks' results."
And it notes that "Regions is the only one of the 19 that has yet to repay its Troubled Asset Relief Program funding."
Moody's says it does not expect any of the banks to fail the stress test.