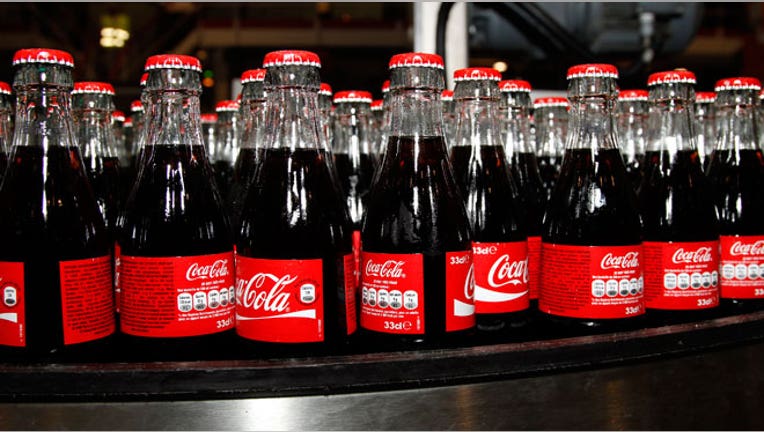 Shares of Monster Beverage Corp. (MNST) soared briefly Monday on a report that Coca Cola (NYSE: KO) is in talks to purchase the flourishing energy drink company.
The shares fell quickly after Coca Cola denied the report and the stock closed down 53 cents for the day at $65. The stock was slightly lower in after-hours trading.
The shares took off higher about midday after the Wall Street Journal reported the claim of acquisition talks, citing people familiar with the deal.
But in a statement released late Monday, Coca Cola denied the report: "Coca-Cola has a distribution relationship with Monster in many markets, including the United States. Therefore, we are always in contact with Monster to maximize the value of our commercial arrangements. At this time, we are not in discussions to acquire the Monster Beverage Corporation. We continue to review the best ways to maximize the value of our relationship," the statement read.
Coca Cola's shares closed down 31 cents, or 0.4%, at $76.32 on the New York Stock Exchange.
Energy drinks have taken off in recent years as active teens and young adults have embraced the beverages. Monster said its fourth-quarter sales rose 28% from a year earlier to $467.3 million, and quarterly earnings rose 31% to $64.5 million. For the full year, Monster's revenue in 2011 came to $1.7 billion, up 31% from the prior year.
Shares of Monster Beverage have been on a tear recently, rising 128% in the past year alone. The report that Coke may acquire the energy drink maker temporarily pushed the stock to a new all-time high Monday.  Since January 1 there have been 33 days that Monster's stock has hit a record high.
Monster did not immediately respond to requests for comment.