Monsanto to get flooded with thousands of cancer-related lawsuits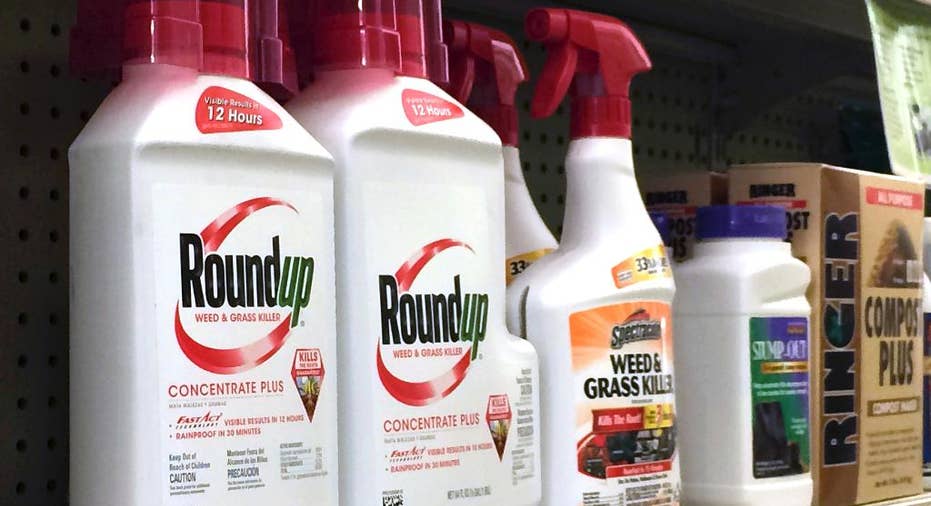 Monsanto faced a major setback on Tuesday, as a federal judge ruled to allow three expert witnesses to testify that its controversial weed killer Roundup causes cancer, opening up a floodgate for thousands of lawsuits to come.
The agrochemical company, which is now a unit of Bayer AG following a $62.5 billion takeover that concluded in June, has been engulfed in a trial with 46-year-old Dewayne "Lee" Johnson in recent weeks.
Johnson claims he became sick with non-Hodgkin's lymphoma after using Roundup for more than two years as a groundkeeper for a school district outside of San Francisco.
Johnson is the first of a long list of about 4,000 people looking to sue the weed and seed maker for similar allegations.
On Tuesday, U.S. District Judge Vince Chhabria greenlighted those cases to move forward when he ruled to allow opinions of three experts linking glyphosate, the active and main ingredient in Roundup, to cancer, specifically non-Hodgkin's lymphoma.
Chhabria said while there is "rather weak" evidence the ingredient causes cancer, the opinions of the experts were not "junk science."
In a statement to FOX Business about the ruling, Monsanto Vice President Scott Partridge says it's important to note that the court also completely "excluded the opinions of two of the plaintiffs' experts and severely limited the opinions of another, finding that they will not be allowed to give that testimony to a jury."
Partridge said moving forward, the company plans to continue to defend these lawsuits "with robust evidence that proves there is absolutely no connections between glyphosate and cancer."
Though, glyphosate and Roundup have been at the center of debate since its debut in the late-1970s.
In 2015, the World Health Organization classified glyphosate as "probably carcinogenic to humans" – a study Monsanto has adamantly denied.
Dr. Robert Fraley, Monsanto's chief technology officer, told FOX Business in 2016 that "Roundup is absolutely safe. It's not a carcinogen. And the regulatory agencies that have the responsibility for regulating it, like the EPA and the Canadian regulatory authorities in Europe, have all studied glyphosate extensively and concluded that it's not."
However, the U.S. Environmental Protection Agency has gone back and forth on considering glyphosate a possible carcinogen. Though last year, it did conclude that it is likely not a carcinogen.
While Timothy Litzenburg – Johnson's lawyer who also represents hundreds of other victims – will not speak to the media until the trial is completed, he did tell FOX Business in 2017 that cases of non-Hodgkin's lymphoma (NHL), a type of cancer, has been directly linked to the uptick of Roundup use.
Christine Sheppard, a 68-year-old retired coffee-bean farmer, who is represented by Litzenburg and plans to take her case against Monsanto to trial after Johnson, tells FOX Business that she believes she contracted cancer from her years of using Roundup, too.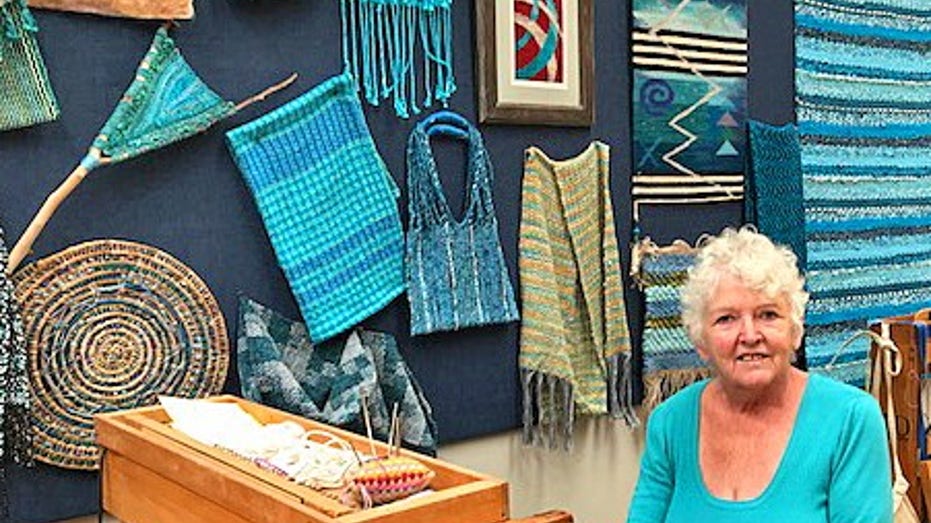 "When I was first diagnosed, I thought, why me? What did I do? And then when I saw those reports about Roundup being linked to cancer, it all clicked into place," Sheppard says.
"[Monsanto] did exactly what the tobacco industry did. They hid reports linking its weed killer to cancer," she adds.
Sheppard, who is in remission, says she wanted to sue because she wants Roundup to be banned and taken off of store shelves.
"I still see it at my local stores. Roundup has destroyed my life and has caused my family so much pain," she says.
Carey Gillam, an investigative journalist and author of a new book, "Whitewash," that details Monsanto's history with this chemical and the revelations found in the company's internal records, tells FOX Business that Johnson's case will shine a public spotlight on Monsanto's attempt to cover up studies linking the chemical with the disease.
"The plaintiff is not only alleging exposure to Roundup caused his cancer, but that Monsanto has long known about the dangers of its product and has suppressed and manipulated the science to hide the dangers from the public," Gillam says.
She says with the more than 4,000 other plaintiffs waiting in the wings, if the jury sides with Johnson, this litigation has the potential to last for decades and cost Monsanto and its new owner, Bayer, hundreds of millions -- if not billions -- of dollars in damages.