MLB's Tampa Bay Rays reveal plans for new $892M ballpark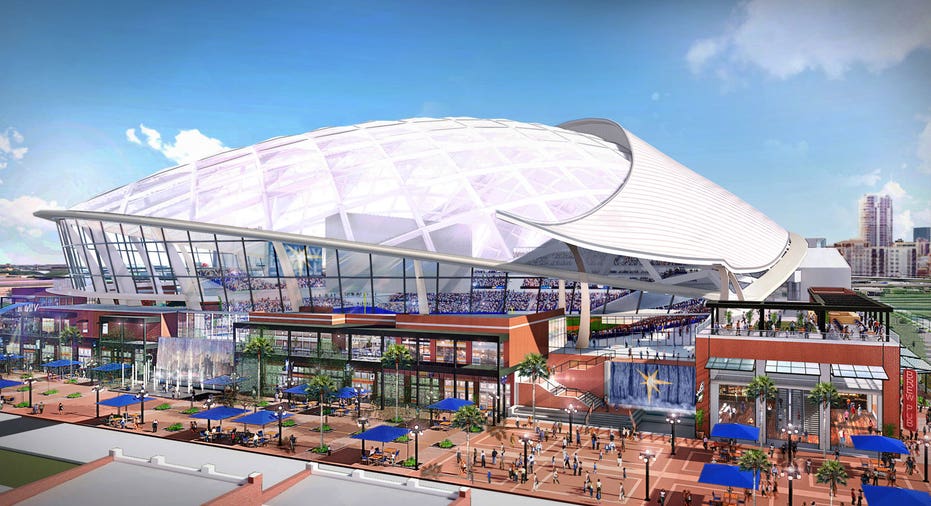 The Tampa Bay Rays have revealed the team's plans to build a new stadium that could be ready for the 2023 season.
The new ballpark would be built in the Ybor City section of Tampa and feature a translucent roof, sliding glass walls and artificial turf.
"I speak for the whole Rays organization and the 20 years we've had here today that we expect to be here for generations to come," Principal Owner Stuart Sternberg said in a news release. "We believe that baseball can not only survive but thrive in Tampa, in Tampa Bay and the Tampa Bay region."
The project will cost an estimated total of $892 million, although the Rays don't have a funding plan yet, according to the Tampa Bay Times.
The Rays designed the new stadium with 28,216 seats, or a total capacity of 30,842 including standing-room areas. It would be the smallest ballpark in Major League Baseball and seat fewer fans than the Rays' current home, Tropicana Field, which holds 31,042.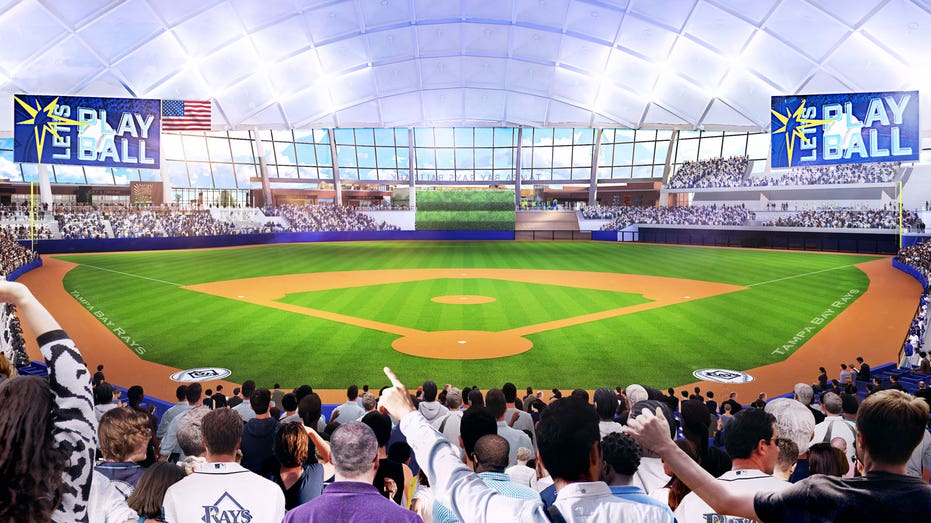 In Tropicana Field, the Rays have struggled to boost attendance. The franchise recorded the worst home attendance in the majors during the 2017 season, and it has long sought to build a new ballpark.
The Rays said the new location is within a 30-minute drive of over 1.6 million people living in the Tampa Bay area.