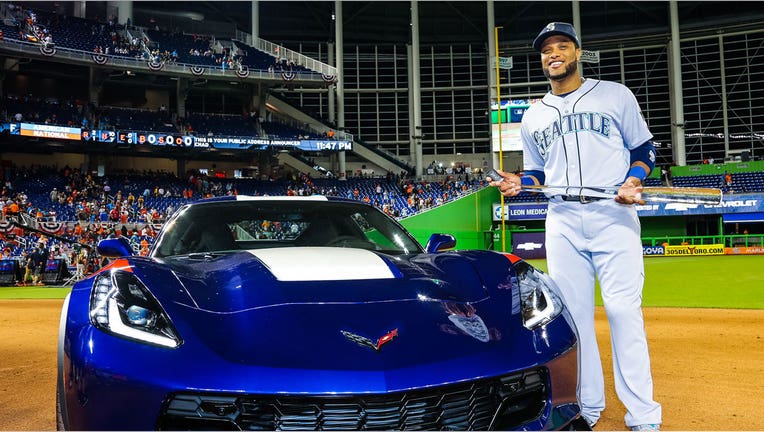 Seattle Mariners slugger Robinson Cano once came close to buying a Chevrolet Corvette.  After winning the MVP award in the MLB All-Star Game, he finally got his wish.
It's customary for Chevrolet, the official vehicle sponsor of Major League Baseball, to present a new ride to the All-Star Game's Most Valuable Player. Cano, who hit the go-ahead home run in the 10th inning of the American League's victory on Tuesday night, had a choice between a Corvette Grand Sport or Chevrolet Colorado ZR2 off-road pickup truck.
The choice was easy, Cano said. "I'll take the Corvette."
Watch: New app connecting MLB players with fans
"You know what, to be honest, I almost bought that car three years ago. But I was like, you know what, I'll get it later. And look at what happened tonight," Cano said during the MVP award presentation after the game, held in Miami.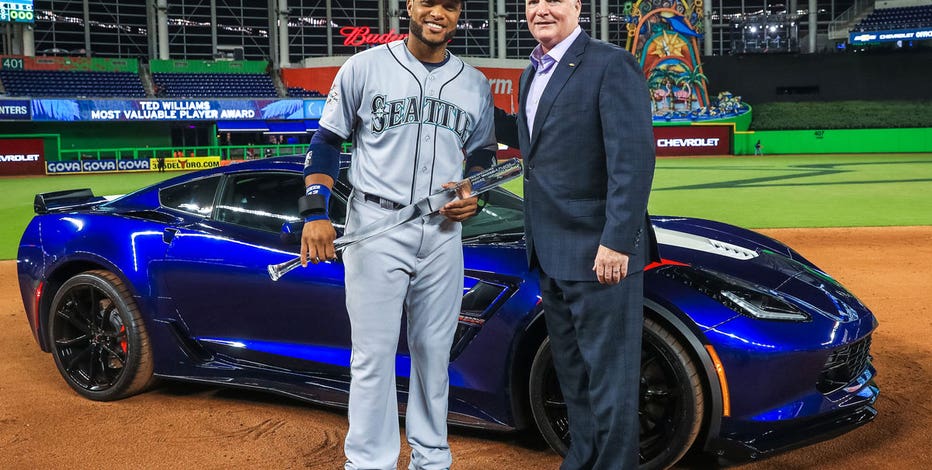 The Corvette Grand Sport, which returned to the Chevy lineup for 2017, offers some of the features found in the track-ready Z06. The 2018 Grand Sport can go from zero to 60 miles per hour in 3.6 seconds with a 460-horsepower V8 engine. It has a starting price of $65,495.