Million-dollar corporate jets aim to reach new heights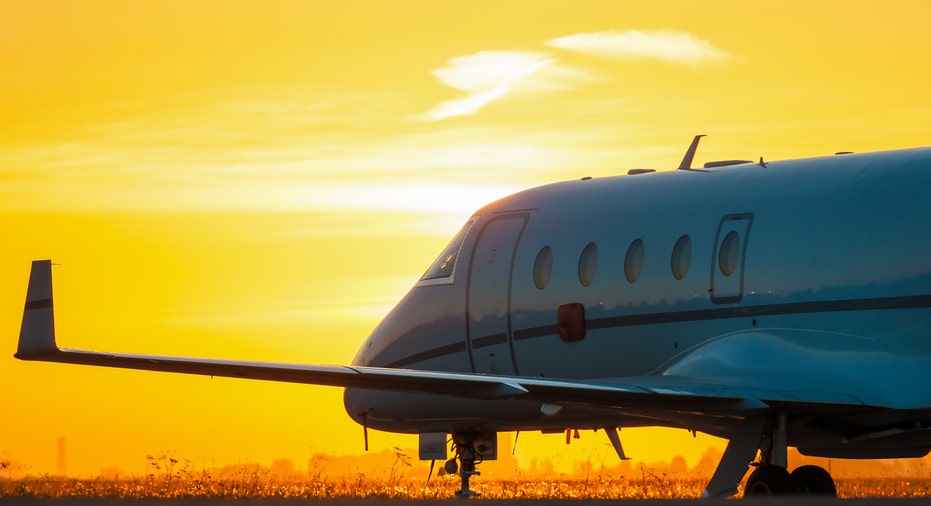 Demand for business jets is climbing, thanks, in part, to the appeal of new aircraft taking to the skies.
Deliveries grew by 1.3%, rising to 676 units last year from 667 in 2016, according to a report from the General Aviation Manufacturers Association (GAMA). In the U.S., 401 business jets were shipped last year, almost the same as in 2016. Globally, airplane shipments increased 2.5% to 2,324 in 2017 from 2,268 units.
Many have turned to the light-jet market, including owner-pilots who want the ability to fly the aircraft themselves as opposed to having a co-pilot, and for people looking to have a jet that is efficient and affordable.
FOX Business breaks down some of the aircraft in the light-jet market, including total variable costs per hour provided by Mike Chase of Jetnet, an aviation market research and intelligence firm.
HondaJet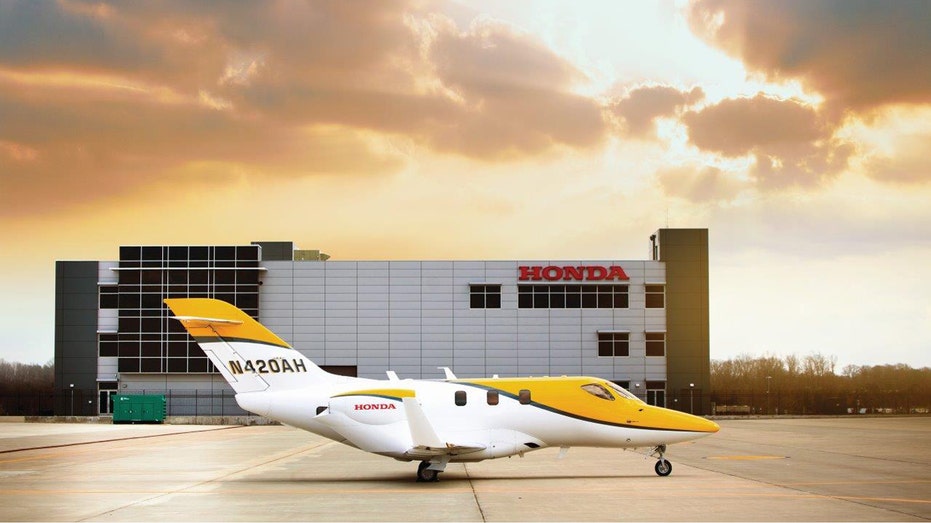 The HA-420 HondaJet is the first aircraft developed by North Carolina-based Honda Aircraft, a subsidiary of the Honda Motor Company, which began research on light aircraft and jet engines more than 30 years ago. Sporting a unique over-the-wing engine configuration, the aircraft has one of the most radical designs ever for a business jet. Work on the plane began in 1997, and the first flight was in 2003.
Honda added natural laminar flow technology to the shape of the aircraft's nose and main wing airfoil, which reduces drag, enabling the twin jet to fly faster while burning less fuel. It has a maximum cruising altitude of 43,000 feet, can fly slightly more than 1,400 miles with a cruising speed of about 485 miles per hour and seats up to six.
HondaJet received its type certification from the Federal Aviation Administration in 2015 and sold 43 aircraft last year to customers in North America, South America, Europe and Asia. It was the most delivered jet in its category for 2017, according to GAMA. The aircraft has broken 13 speed records and received its largest order to date earlier this month.
The total variable cost per hour for the HondaJet is $1,017.03.
Embraer Phenom 100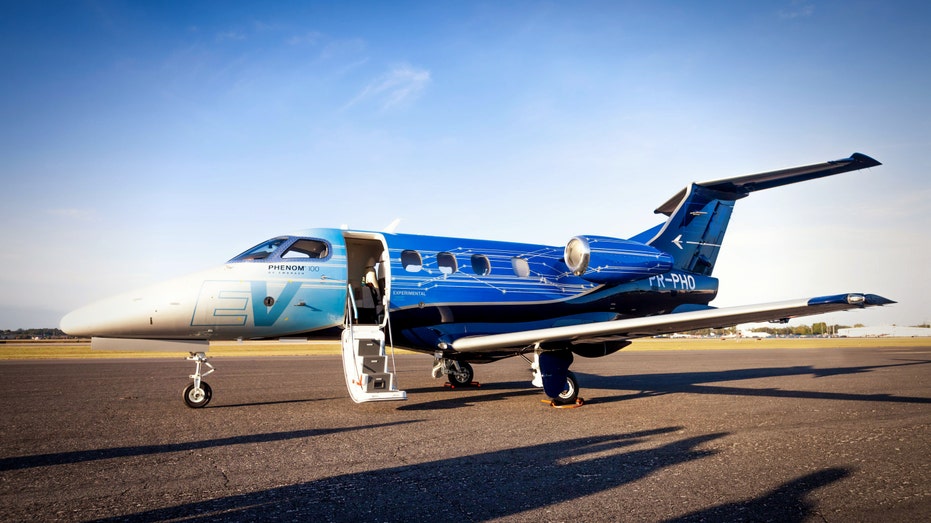 This light jet is produced at the Brazilian plane maker's assembly plant in Melbourne, Florida. Designs for the Phenom 100 were drawn up in mid-2005, and the aircraft took to the skies for the first time in July 2007. Today, Embraer's U.S. fleet of the 100 series totals more than 200 and is presently in nearly 40 countries.
Aside from pilot-owners, the Mideast airlines Emirates and Eithad use the Phenom 100 for jet-pilot training. Purdue University, where students can earn a bachelor's degree in professional flight, also uses the aircraft.
The Phenom 100 can cruse at about 470 miles per hour and fly more than 1,350 miles. It seats up to seven passengers with an operating altitude of 41,000 feet.
The total variable cost per hour for the aircraft is $1,016.52.
Cessna Citation M2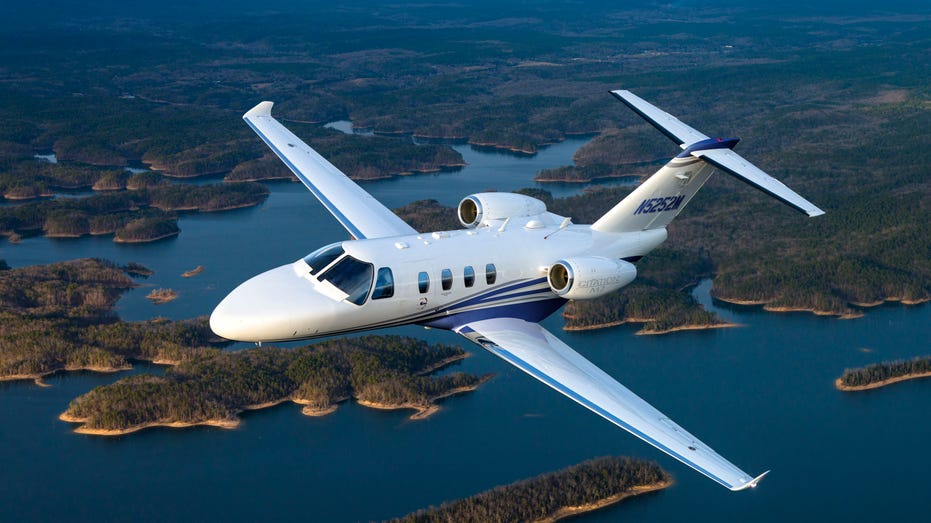 One of the most well-known makers of business jets, the Wichita, Kansas-based Cessna (now part of Textron Aviation) has been a major player in the industry since the 1960s. The company's M2, which took over for the Citation Mustang as the entry-level jet for Cessna, was introduced in 2013. The jet is a variant of the CitationJet (Model 525), which traces its roots back to the early 1990s.
The aircraft today features many updated technologies, including touch-controlled avionics by Garmin (much like the HondaJet and Phenom 100) and more powerful engines, which enable it to fly up to 465 miles per hour at cruising altitude. The M2 seats up to seven people and has a maximum range of about 1,780 miles. Through the end of 2017, 176 units have been delivered.
The total variable cost per hour for the M2 is $1,207.63.
Cirrus SF50 Vision Jet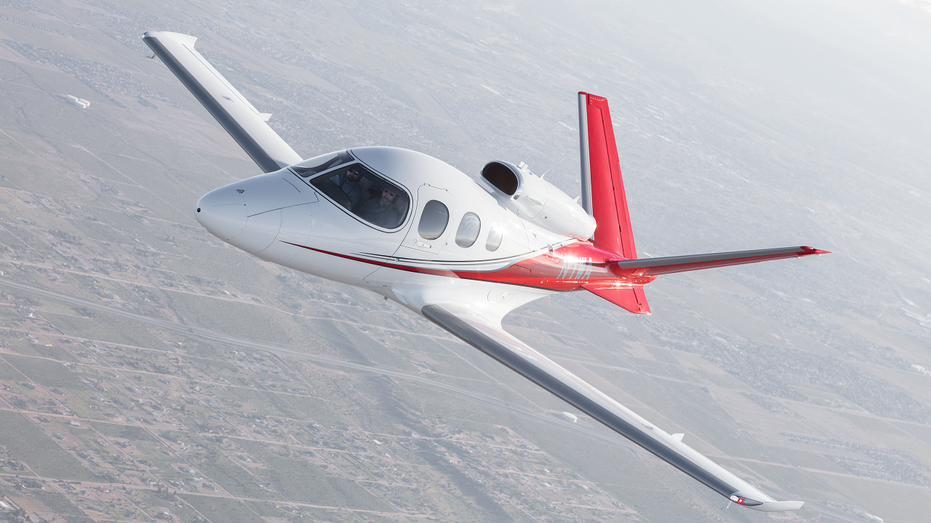 Most well-known for its single, piston-engine-powered aircraft, the SR20 and SR22, Cirrus has entered the light-jet market with a noticeable design difference: a single jet engine located on top of the aircraft ("piggyback" placement) and a V-shaped tail. The Vision Jet seats up to six, has a lower maximum cruise speed (about 345 miles per hour) and lower service ceiling (28,000 feet) than its competitors, but the aircraft is intended to be a step-up aircraft for those transitioning from Cirrus's piston-powered or other high-performance aircraft. It can fly about 1,400 miles at economy cruise speed.
The Vision Jet also comes equipped with the company's Cirrus Airframe Parachute System (CAPS), which is featured on all of Cirrus' aircraft. When deployed, a solid-fuel rocket carries the parachute rearward while harness straps release from the fuselage, creating a controlled rate of descent. The aircraft's specialized landing gear, roll cage and Cirrus Energy Absorbing Technology (CEAT) seats play a role in softening the landing. The technology has saved more than 100 lives in its piston aircraft, according to Cirrus.
The total variable cost per hour for the Vision Jet is $673.74.
One Aviation Eclipse 550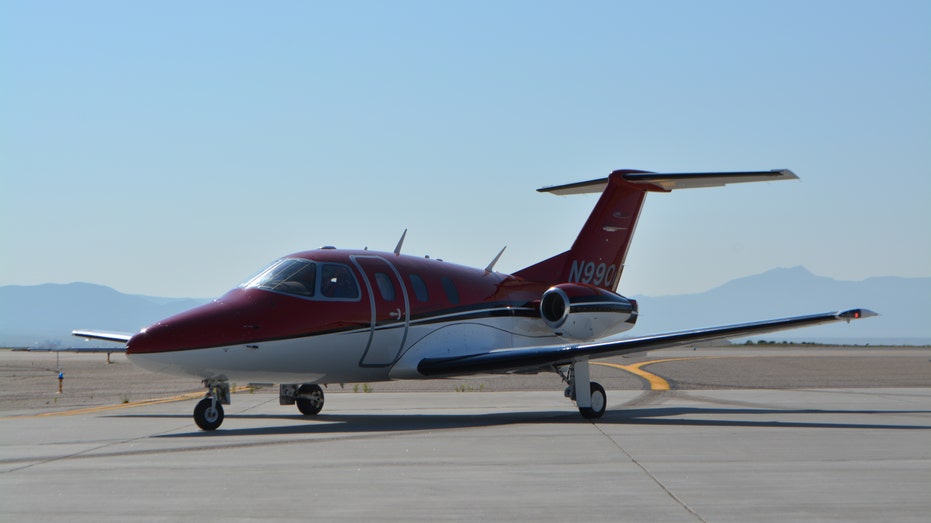 Despite producing more than 250 twin jet engine light jets (Eclipse 500), Eclipse Aviation fell into financial despair in 2008, a victim of the recession. But a new company called Eclipse Aerospace was formed just six months later in 2009 and offered prospective buyers the Eclipse 550 – more airplane, but at a higher price. Eclipse Aerospace then merged with another company to become One Aviation, led by one of the two brothers who co-founded Cirrus Aircraft.
Today, the company's Eclipse 550 has a maximum altitude of 41,000 feet and can fly up to about 1,300 miles. The aircraft has room for up to six people.
The total variable cost per hour for the Eclipse 550 is $850.02