Millennials Need to Worry About Alzheimer's, Too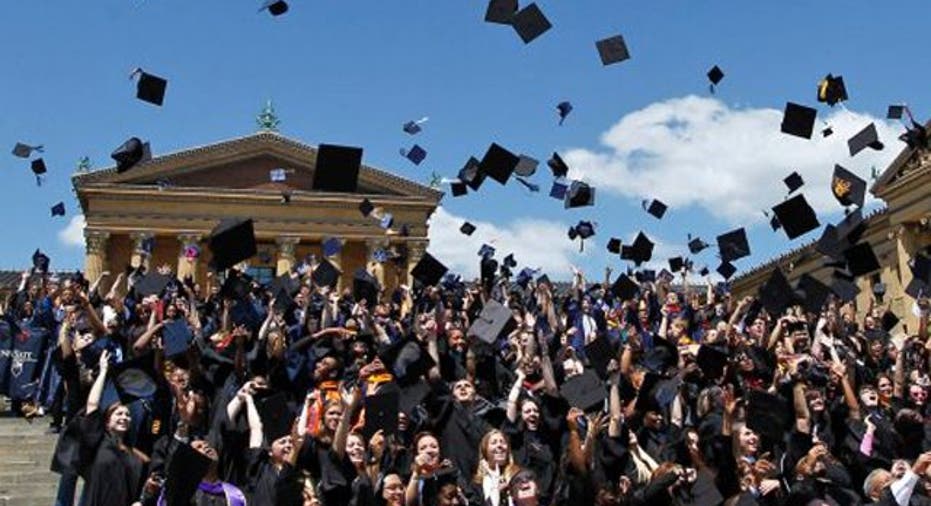 It kills more people than breast and prostate cancers combined. In fact, every 66 seconds, someone in the U.S. develops Alzheimer's—making it the sixth leading cause of death in United States.
Perhaps the most alarming part of the disease is that it's growing at a rapid rate with some estimates showing it could triple in size by 2050. Yet, there is still no cure or any proven prevention treatment available, and many experts warn a cure or breakthrough in treatment needs to come "as soon as possible," not only for the aging population but millennials as well.
"This will be an overwhelming financial problem for millennials by the time they're senior citizens unless we address it now. The second part is that their parents are at risk for developing the disease even sooner and this disorder takes a huge toll on the entire family not just with the one who is affected," Eric Reiman, M.D., executive director of the Banner Alzheimer's Institute told FOXBusiness.com.
In 2016, Alzheimer's and other dementias will cost the nation $236 billion dollars, according to Alzheimer's Association. Family caregivers often spend up to $5,000 a year of their own money caring for their loved ones. But the toll adds up to more than just a dollar amount: About half of primary family caregivers become clinically depressed as they help their loved ones navigate the disease.
"They are often physically exhausted and frustrated. They feel helpless without anywhere to turn," Reiman said.
Last week, the Alzheimer's community took a huge hit when a highly anticipated experimental drug by Eli Lilly (NYSE:LLY) that previously showed promise in slowing the deterioration of thinking and memory, ultimately failed in a clinical trial. The news sent the pharmaceutical giant's stock price tumbling. Year-to-date, Lilly shares have fallen nearly 18%.
"We were very disappointed to hear the news. We were very hopeful about this drug. It's been over 10 years since we got this close. We need new therapies now," Jim Hendrix, director of Global Science Initiatives at Alzheimer's Association told FOXBusiness.com.
Hendrix said one of the biggest issues facing the disease and the Alzheimer's Association's goal of finding a treatment by 2025 is funding.
"Alzheimer's is up 71%, whereas other diseases like cancer or heart disease is decreasing and the reason for that is because they are receiving the funding that they need," he said. "The bottom line is that we need $2 billion in federal funding and right now, we are at $991 million."
The Alzheimer's Association says that if the federal government were to invest the full $2 billion per year as recommended by the scientific community, it would eventually recoup its investment within the first three years after the treatment became available, which would save taxpayers $220 billion over the first five years and $367 billion in 2050.
Reiman said he thinks there's a 50% chance of finding a treatment, but the only way it will work is if private and public partnerships from around the world join together to conduct more clinical trials and recruit some of the brightest minds in medicine.
"The projection is that this one age-related disorder will take an overwhelming financial toll on economies around the world and we need much greater investments in the U.S. and around the world to address the problem," he said.
Hendrix warned, though, that the $2 billion isn't to find a cure right away but rather a treatment to prolong memory for as long as they can.
"They say with Alzheimer's you die twice and no one ever deserves to die twice. We hope to find something to prolong it as long as we can so they die with their thoughts at least," he said.