MiiR Aims to Mobilize People in Need Via Bike Sales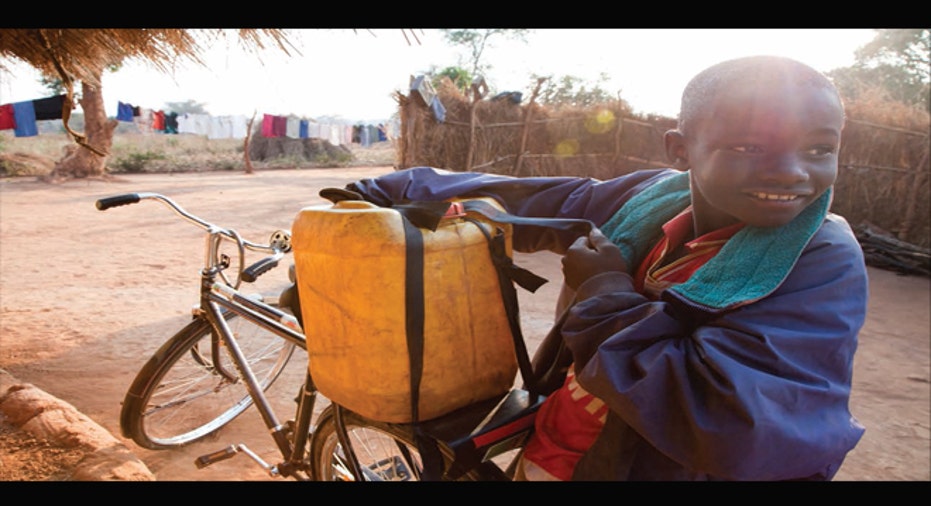 Social Business Spotlight: A Look at Entrepreneurs With Heart
Business: Miir, @miir
Who: Bryan Pape, Miir founder
What: MiiR is an active lifestyle products brand. By purchasing from MiiR, consumers give clean water and bicycle access to people in need.
When: Started the water bottle brand in 2009, moving into bikes in 2012
Where: Seattle, WA
How: MiiR started with water bottles, providing clean water with every vessel purchased, before moving onto bicycles, where it too gives bikes to people in need with each sale.
It was on a trip to Liberia in 2011 when the MiiR team was checking out some of its first water initiatives that founder Bryan Pape noticed the "huge need for affordable, practical transportation." Upon coming home, he realized the need was not exclusive to Africa, but was an issue in the U.S. as well.
"You're whole world expands when you get your first bike," Pape says. "[And there's] this whole subset of the population who can't even afford them."
So he pitched the MiiR bicycle line to REI, and a year later was selling in select stores. MiiR's retail partners include Crate & Barrel, Whole Foods (NASDAQ:WFM), Amazon (NASDAQ:AMZN) and Performance Bikes.
Through partnerships with 88 Bike and World Bicycle Relief, MiiR helps provide new bikes, assembled by locals, to communities in Africa, India and Southeast Asia. In the U.S., MiiR works on refurbishing used and donated bikes given to non-profits like Boise Bicycle Project, Seattle Bike Works and Bikes For Kids in Minnesota, to distribute to people in need.
Founder Bryan Pape says a ski accident earlier in life made him realize two things: He needed to propose to his now-wife, and that if this was it, "then man, I hadn't done enough to help others."
Having achieved success quickly as a minority owner of a company called Little Hotties Warmers, Pape says he realized it was time to give back. An avid outdoorsman, one need stood out immediately to Pape: access to clean water.
To date, MiiR has helped build 12 wells and donated 150 bikes. Pape estimates that by the end of this year, MiiR will have distributed about 2,000 bikes around the world.
MiiR's name and mission have several points of origin: The name is a hat tip to environmental champion John Muir and a play on the Russian word "mir" ('world' in English). Also, one of the high camps on Mount Rainier is Camp Muir, where the team stays every year before scaling the peak.
"It's a reflection of our brand," he says. "MiiR is a brand aligned with helping people around the world."
Biggest challenge: Pape says one of the toughest hurdles MiiR has faced since launch is getting the word out without a marketing budget. One strategy that has "dramatically helped" is shipping an "impact bracelet" in every water vessel that's purchased. The bracelets have a unique code that customers use to register on the site. Once registered, MiiR follows up with those customers six months later with information about the project their purchase helped, be it clean water or bicycle access.
Best advice: From his experience, Pape says the best advice he would give entrepreneurs is to be "extremely passionate about your idea/business." But a close second, he says, is to execute a well-crafted product.
"I think there's a lot of socially minded, product based companies who have lost sight of the fact they are a product based company," Pape says. "There's a lot of opportunity for entrepreneurs to make amazing products that also change the world."