Microfranchising as a First Step to Small Business Ownership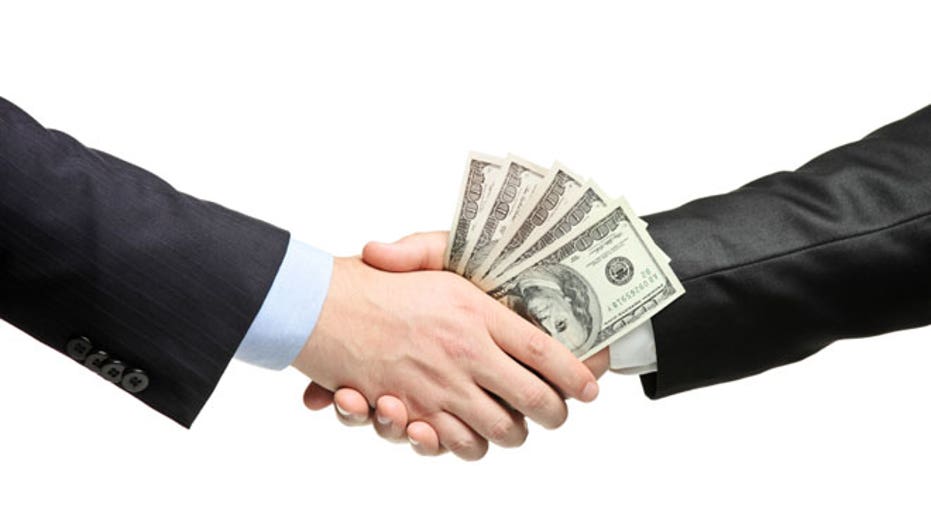 Franchising is an increasingly important part of the American business landscape. It already comprises about 5 percent of businesses in America and generates about 8 percent of all private sector jobs.
Data released by the U.S. Census Bureau in 2010, the first report drawn up by the Bureau that gathered information on franchises, says that franchises made up 10.5 percent of business across 295 industries in 2007. Franchises accounted for $1.3 trillion in revenue and $153.7 billion in payroll disbursed to 7.9 million workers.
Franchising offers grass roots entrepreneurs a chance to get into business for themselves. The franchising model combines a potent mix of capital, brand, and initiative. On the other hand, the cost of getting into a franchise business has risen steeply in recent years.
A new concept, which started in less developed countries where it has helped to lift millions out of poverty, is microfranchising. Microfranchising is a business model that applies traditional franchising to very small businesses. It is a systemized approach to replicating micro-enterprises like drive-in coffee kiosks, mall products and services, food stands, and just about any other type of business that sells low-cost products or services, primarily in high traffic areas.
MORE ALLBUSINESS: 
For a very small investment, entrepreneurs can now become microfranchisees in proven businesses without having to make high upfront investments.
How Franchising Works
Let's define the core concepts of franchising that are at the heart of microfranchising. A firm with an established product or service (the franchisor) enters into a contractual relationship with other businesses (the franchisees). Franchisees operate under the franchisor's trade name and guidance — in exchange for a fee.
The contract defines franchisor and franchisee responsibilities. The franchisor provides a business model and marketing strategy that specifies segments, products/services, and brand positioning. The franchisor also provides advertising, marketing, training, and support. The franchisee is responsible for the local facility and management of daily operations. In microfranchising, the franchisee buys a kiosk or cart and generally rents a location in a mall or store. As this trend has spread, even department and grocery stores have started to rent shelf space out to microfranchises.
When the franchise model is executed well, it yields a high degree of alignment between franchisor and franchisees. Not only do franchisees have "skin in the game" because they have invested and own a share of the upside, but royalty payments to the franchisor require the franchisee to generate profits above their break-even point. The result? This creates positive pressure to focus hard on being efficient and maximizing cash flow.
Advantages of Franchising 
Besides avoiding the high cost of starting a business from scratch and the risk of having to test it, franchising can offer several advantages over starting your own business.
Product Recognition. A franchise business generally offers a product or service that many people are already aware of, often in a market that is fragmented with few well-established brands. Examples include dry cleaners, car washes, and other firms that are typically "one off" businesses without name recognition.
Marketing Support. Franchises benefit from established and proven marketing programs and materials. The marketing and advertising campaigns created by the parent company and supported nationally through advertising helps increase sales for your franchise.
Single or Area Franchises. In many instances, particularly for new franchise operations, the franchisee may purchase rights to a single franchise or to an entire geographical territory. Consider walking before running and starting with a single franchise, and try to get the option or rights to develop more "stores" in your geographical area.
Back-Office and Administrative Support. Most franchise companies offer systems support such as information technology services and support, billing processes, accounting systems, and call center and customer support at a much lower cost than if you were to create your own business from scratch.
Supplies. Key national contract terms are available through most franchise organizations at terms that you could not negotiate without the buying power of a much larger organization.
Financing Your Franchise
Obtaining financing for franchised business ventures is often challenging for entrepreneurs. From the startup phase to growing the business, entrepreneurs face difficulties meeting the requirements of traditional bank loans. The SBA 7(a) Program is the SBA's primary and most popular program. If you can demonstrate a need for funds and a sound business purpose, you may be eligible for the SBA 7(a) Loan Program. But you must meet SBA's standards for being considered "small" within your particular industry. You must have reasonable equity in the business to qualify for an SBA loan.
Successfully Operating a Franchise
There are several guidelines to creating a successful franchise. Failing to meet them is the downfall of many franchisees.
Build scale by adopting the defined business model. The franchise model reinforces a meticulously defined business system. Franchise companies drive marketing and product development centrally. As a local franchisee, you must be disciplined in adopting the franchisor's established strategy in your local market. Deviating from it because you think you have a better idea for running the business is a recipe for failure.
Get employee buy in. Define and enforce the system to your employees as rigorously as the franchisor defines it to you.
Be prepared to sustain your marketing and advertising efforts. In tougher market conditions, non-franchise companies often reduce marketing and advertising to maintain quarterly bottom line performance. Franchise contracts require spending either a flat dollar amount of marketing/advertising or at least a fixed percentage of revenues.
If you think you have entrepreneurial drive and a resilient spirit and would like to start your own business, traditional or microfranchising is a route to consider.
Michael Evans is Managing Director for the Newport Board Group, a partnership of board directors and senior executive leaders with deep knowledge of business strategy, operations, and capital markets. Previous to Newport, Michael L. Evans had been with Ernst & Young since 1977 and served as a partner since 1984.