Mercedes Pushes Uber Upscale Golf Car at PGA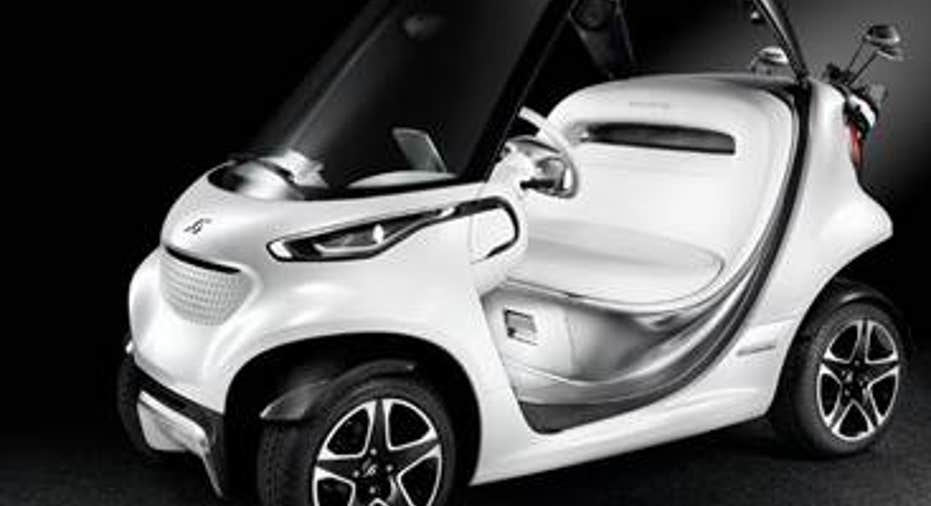 Mercedes-Benz is rolling out its latest concept car for the golfer who has everything, just in time for this weekend's fourth and final men's major golf tournament--the PGA Championship at Baltusrol Golf Club in Springfield, New Jersey.
The tricked-out cart features a sleek, Mercedes-inspired look on a premium golf car. The design was the brainchild of Garia's Co-Founder, Anders Lynge, who won a Mercedes-Benz contest to build the golf car of the future. It aims to draw fans of luxury automobiles as well as the game of golf.
In an exclusive interview for FOXBusiness.com, Michael Bock, the automaker's global director of sports & lifestyle marketing said, "Mercedes-Benz has served as a long-term partner of golf, and also serves as a bridge between car lovers and avid golfers. So, the golf car is a natural continuation of our position in both the automotive and golf industry."
The vehicle was born out of a collaboration between Mercedes-Benz designers, parent company Daimler's Think & Act Tank Business Innovation, and Garia, which specializes in high-end golf cars.
The first renderings were released for this month's British Open, with potential customers Stateside getting a chance to check out the prototype first-hand this week.
Bock says the company has gotten lots of positive feedback and interest in the vehicle, and potential buyers include golf courses, resorts, and private individuals.
When asked how much the golf car might fetch, Bock would only say if it goes into series production that it will be a "premium purchase." Some Garia-built, street-legal golf cars cost about as much as a 2016 Toyota Camry (NYSE:TM) (a perennial best-seller in the US).
And the Mercedes-Benz Style Edition Garia Golf Car will apparently come fully-loaded, though no doubt after-market detailing and accouterments will be possible for a few dollars more.
Fast Facts on the Golf Car
-Onboard touchpad for some car functions and layout of the golf course, current position & electronic scorecard
-Refrigerator beneath bench seat
-Hands-free Bluetooth system
-Hi-fi speakers integrated into the rear roof frame, allowing music from any smartphone.
-Range of up to 50 miles, top speed of 19 mph
-LED headlights
Those interested in pre-ordering the golf car or just wanting more information can check out the site at www.arealsportscar.com.
Bock says the vehicle is a high-profile manifestation of the automaker's sports portfolio, which includes sponsorships at the PGA Championship as well as The Masters and British Open: "Golf has been our number one sport activity all over the world for some years (and) we believe golf is a great opportunity for us to engage with current and potential customers."
This comes out of a concerted effort by Mercedes-Benz to expand its offering to luxury goods beyond the traditional automobile for its well-heeled customers.
Bock says, "In 2010 Mercedes-Benz designers began to create designs for other high-end products under the label of Mercedes-Benz Style. This portfolio includes products from the areas of mobility, lifestyle, sport and interior design."
These efforts also included the recently launched Arrow460-Granturismo yacht, the interior of a helicopter, premium business apartments, and a pendant lamp.
"We think that diversifying the Mercedes-Benz product is an opportunity to engage and excite our customers," asserts Bock.