Men's Wearhouse, Jos. A. Bank Draft Merger Deal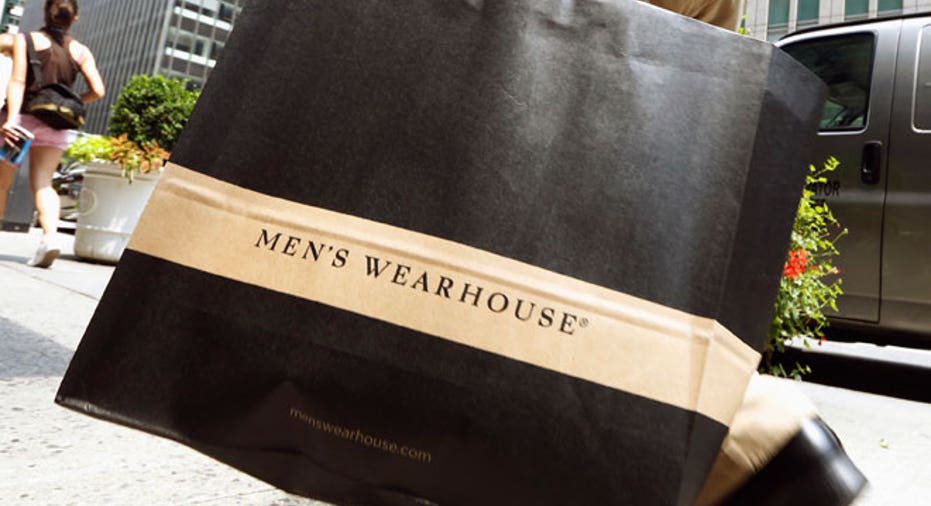 Men's Wearhouse (NYSE:MW) said Monday it received a draft merger agreement from Jos. A. Bank Clothiers (NASDAQ:JOSB), as the suit sellers move closer to a deal.
The companies, which have been in a takeover battle since September, also signed a non-disclosure pact in order to begin exchanging confidential information.
Last week, Jos. A. Bank rejected a third bid from larger rival Men's Wearhouse but opened the door to talks. Men's Wearhouse offered to buy the Houston-based company for $1.78 billion, or $63.50 a share, and offered to raise its buyout proposal to $65 a share if allowed to conduct limited due diligence.
Jos. A. Bank began the tug-of-war with a hostile bid to acquire Men's Wearhouse back in September. The offer was swiftly rejected before Men's Wearhouse, who has roughly 1,200 stores versus Jos. A. Bank's 600, began its own acquisition efforts.
Earlier this month, Jos. A. Bank complicated a potential merger when it agreed to buy retail chain Eddie Bauer for $825 million. A merger deal with Men's Wearhouse would likely thwart the Eddie Bauer takeover. Jos. A. Bank reserved the right to terminate the acquisition if a superior transaction emerged.
Shares of both Men's Wearhouse and Jos. A. Bank rallied last week in response to news of friendly talks between the retailers.
Men's Wearhouse closed Friday at $53.79, up 19.2% for the week. The stock was inactive Monday in pre-market trading. Jos. A. Bank was up 1.1% at $62.79 early Monday, looking to add to a gain of 12.8% last week.