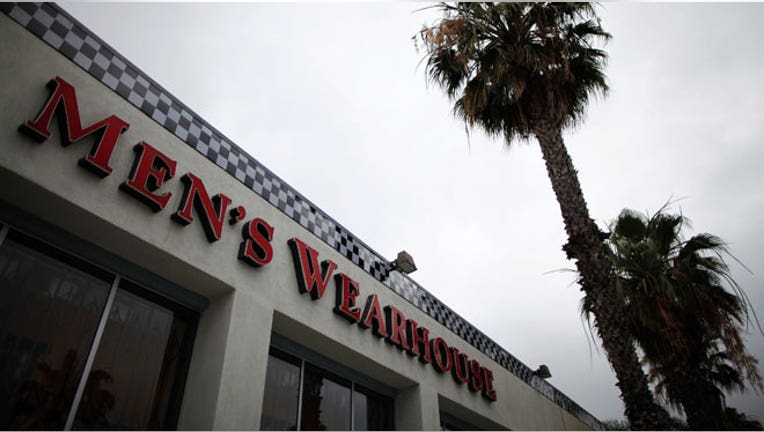 The abrupt firing last week of Men's Wearhouse (NYSE:MW) founder George Zimmer has created a public relations nightmare for the clothing retailer, one that could take years and a lot of money to recover from.
As Zimmer himself might say: "I guarantee it."
Zimmer, who founded Men's Wearhouse in 1973 as a single store in Texas, is one of the more recognizable corporate figures in America.
Branding experts say the company faces a potentially lengthy and costly effort to refocus and rebrand itself without Zimmer as its spiritual leader and spokesman. What's more, the whole situation could have been avoided.
"All of the sudden they throw Zimmer to the wolves and bury their heads in the sand."
Dumping Zimmer out of the blue via a terse press release that offered no explanation for the move "defied every law we know for crisis management and branding," said David Johnson, chief executive of Strategic Vision, a Suwanee, Ga.-based public relations and branding firm.
"All of the sudden they throw Zimmer to the wolves and bury their heads in the sand. That creates uncertainty and a negative image for their existing customers," Johnson said.
For decades Zimmer was the singular face of the company, starring in countless television and print ads. Always impeccably dressed, his beard neatly trimmed, Zimmer smoothly and confidently promised his customers: "You're going to like the way you look. I guarantee it."
Apparently Zimmer didn't like the way Men's Wearhouse was starting to look under recently hired CEO Doug Ewert, whom Zimmer handpicked to run the company two years ago.
According to various media accounts, Zimmer began to chafe in recent months over decisions made by the company's board of directors, not least compensation for top executives such as Ewert. Zimmer, opposed escalating pay packages and began to voice his complaints, leading to a falling out between himself and Ewert. The company issued a detailed statement Tuesday describing the growing animosity between Zimmer, the board and the company's top executives that led to Zimmer's unexpected ouster.
"Mr. Zimmer had difficulty accepting the fact that Men's Wearhouse is a public company with an independent Board of Directors and that he has not been the Chief Executive for two years," the company said in the statement. A company spokesman did not respond to a request for further comment.
Zimmer earlier issued his own statement saying, "Over the past several months I have expressed my concerns to the board about the direction the company is currently heading." He added that the board has "inappropriately chosen to silence my concerns by terminating me."
Zimmer's firing had the opposite of effect of silencing him, however.
Customers Broadsided by Zimmer's Ousting
Kontera, a content marketing company, released figures Tuesday that show consumer consumption and interest around Zimmer rose 337% in the days after his dismissal.
According to Stephan Pechdimaldji, a spokesman for Kontera, Zimmer is "someone who people have a relationship with -- they've been seeing him on TV since the 80s -- but not someone who'd they'd likely actively think about if he's not brought up."
Men's Wearhouse brought him up last week.
Johnson said it's rare for a company -- especially a retail business dependent on loyal, repeat customers -- to fire a high-profile leader seemingly without laying the groundwork well ahead of time.
While top Men's Wearhouse executives and members of its board were undoubtedly kept abreast of the developing controversy, the company's customers were broadsided by the decision.
Customers have excoriated the company and the move to dump Zimmer on social media sites such as Facebook (NASDAQ:FB) and Twitter. A typical message read: "I won't be going back to Men's Wearhouse. I guarantee it."
Loyal customers familiar with Zimmer's story and accustomed to his savvy marketing appeal are now left questioning both the company's methods in terms of how it deals with significant personnel issues as well as how it will be moving forward in the future.
"Are they also going to be changing the focus of their business?" asked Johnson. "And what is the corporate identity now?"
Johnson said the best option for Men's Wearhouse to repair the damage already done is to bring Zimmer back in some fashion, although that doesn't seem likely given the contentious dueling statements issued by the warring parties.
Barring a reconciliation, Johnson said the company likely faces a long and expensive effort to rebrand itself without its most high-profile employee.