Meghan Markle modernizes the British monarchy: Imogen Lloyd Webber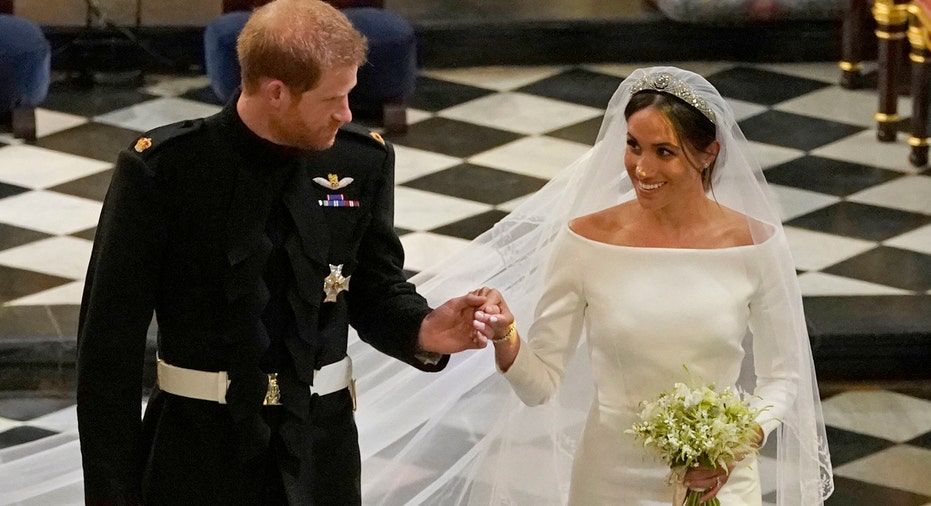 Meghan Markle's fairy tale marriage into the Royal Family of Great Britain helps modernize the British monarchy, Imogen Lloyd Webber, daughter of famed composer Andrew Lloyd Webber said. Queen Elizabeth is entrusting Harry and Meghan with her life's work in gradually moving the monarchy ahead with the times, she adds.
Imogen Lloyd Webber, who is a British Royals expert, political commentator and daughter of the man who composed classics such as "Cats," "Phantom of the Opera" and "School of Rock," to name a few -- joined Fox News Radio's newest podcast, "The Ashley Webster Experience," and discussed the Duchess of Sussex, a title gifted to the "Suits" actress from Queen Elizabeth II.
Lloyd Webber says there has never been someone like Markle in the Royal Family. "Meghan is very much wearing the trousers", in the sense that she is a self-made women, a feminist, and epitomized the American dream before she ever met Prince Harry.
Lloyd Webber also discusses what it was like growing up as the daughter of Andrew Lloyd Webber and eventually going into the theatre business herself.  She says it was the last industry she thought she'd get into, but ultimately it was great for her relationship with her father.
"The Ashley Webster Experience" is Fox Business' newest podcast on Fox News Radio.  The biweekly show features host Ashley Webster, producer Bryan Solomon, and special guests talking about hot topics and enticing experiences. Tune in on Fox News Podcasts or Apple Podcasts.