Meet the $1K a Day 'Sober Coach'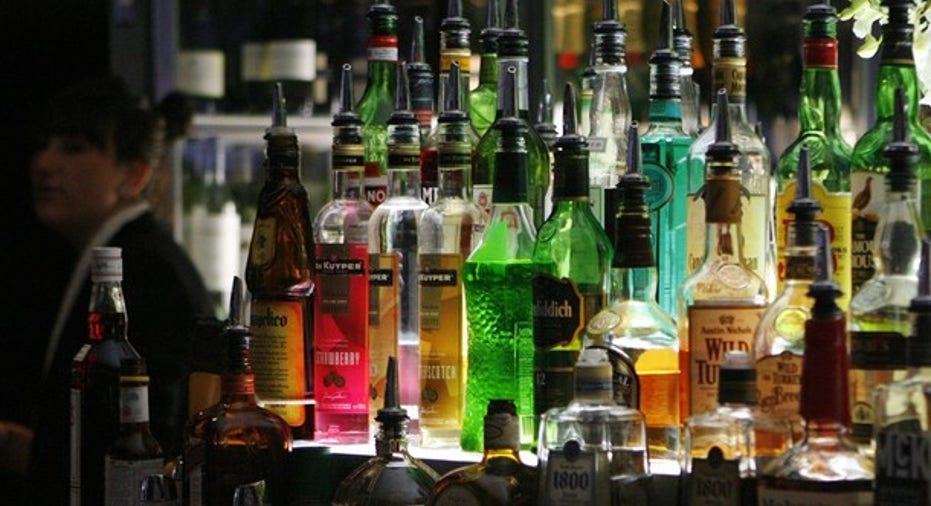 Doug Caine is very specific about the type of clients he works with: They have to be an addict, been in a 90-day treatment facility at least three times, and relapsed at least three times post treatment. The type of client that would send many entrepreneurs running in the other direction. But for Caine, a sober coach, these are exactly the people he wants.
Caine founded Sober Champion in 2003 and, when hired, he moves in with clients and can spend 24 hours a day by their side to help them reach sobriety. Treatments range from 28-day cycles to a maximum of 60 days, with intense follow ups afterward.
But the personalized service doesn't come cheap, costing between $900 and $1,800 a day.
"This is about decoding. Sometimes people are so accustomed to the distorted reality of their own pain, that to them, 'getting lunch,' means, 'I am going to shoot some dope in the bathroom.' It may be a $150,000 toilet with a gold sink, but you're still getting high in the bathroom," he says.
Caine would know, too, having spent years in and out of rehab facilities, each time returning to drinking and shooting dope. The in-patient program didn't work for him, but he did manage to clean up in the 1990s with personal, one-on-one help.  His personal experiences made him realize that treatment for addiction isn't a one-size-fits-all method.
Caine employs 15 coaches across the U.S. and in the U.K., and he has even traveled as far as Saudi Arabia and Dubai for patients. Since 2006, he has had only 201 clients. And he wants to keep it that way.
"I am a boutique guy, I don't have a lot of clients and I don't want them."
The people who come to Caine are beyond Alcoholics Anonymous and even in-patient rehab, he says. But don't call him an expensive babysitter.
"There are people who suffer from addiction and mental disorders that just will not stay clean after residential treatment," he says. "They don't need to go sit in a room [for in-patient rehab] with 30 other people who are really sick. But we don't just sit around and hang out—I am not a minder. If you want someone to slap your hand and tell you not to drink, I say to hire someone else, because it will be a lot cheaper."
A spokesperson for Alcoholics Anonymous says the group has no comment on outside issues and treatments, and that its services are available at no charge.
Although in-patient rehab can be effective, it's not the only option, says Dr. Chad Coren, a licensed psychologist and addiction treatment consultant.
"Intensive outpatient treatment several times a week can be equally effective as [in-patient] substance abuse treatment," Coren says.
Having a personalized, intense coaching therapy like Sober Champion may be more effective for certain types of addicts, he says.
"You have a factory mentality sometimes, where a person comes in and gets treated and comes out fixed. The intensity here can be helpful because it's created specifically for them. It's a unique approach, and I can see the value in it. It's created specifically for them."
The Finance World's Addiction
According to Caine, the majority of his clients work in the finance industry, particularly Wall Street. He claims two of the top four banks in the U.S. have paid him to treat their workers, but says most of the time it is the employees reaching out for help. These are oftentimes C-level executives who have not yet lost their jobs, but are nearing their breaking points.
Caine says he has seen an influx of calls in recent months from upper-class women in their mid-30s and early 40s working in the finance world seeking his services.
"It's frequently [problems with] alcohol with Oxy or Roxy that can be dissolved to inject or snort," he says. "I am talking about guys on the Street who have never driven because they don't have to. They're ingesting 12, 15 and 16 pills a day."
For people in high-profile positions, doing this type of coaching can also be more effective, says Coren.
"When we think of addiction, we don't necessarily think of people in power positions," he says. "Sometimes they can't get help in normal channels or get treatment as usual."
The Process
In order to truly overcome their addiction, Caine says patients must fully surrender, and their families have to be a part of their sobering process.
"As the client begins to heal, the family then feels out of balance," he says. "We have to break through every single wall because there are people in every client's life who are deeply invested in keeping them sick. This is about education and kicking the door down within their inner circle."
Even with this intense treatment, the success level for Caine and his patients is still around 50%.
Treatment often begins with a detox, either in a facility or in the patients' home, if he or she doesn't want to be seen at an in-patient facility. Then he does a combination of psychotherapy and draws on his own experiences with addiction to find the patients' triggers. Caine says he was educated at USC and UCLA, but is not a licensed therapist.
Some of his coaches are licensed, but once they cross state borders to treat patients, their licenses become null.
"This is about personality match, not education," he says. "A degree is fascinating and good for you, but it doesn't mean you can do this work."
The work is heartbreaking, and Caine says he dreams to one day train people in marginalized communities how to coach others as he does.
"I want to put this treatment to work in places there isn't one-tenth of the amount of money you need to do this. There are very few people who are emotionally, spiritually, and educationally-qualified to do this work," he says. "Finding them is a struggle, and training them is a struggle."