Medicare's Maze - How to Maximize Benefits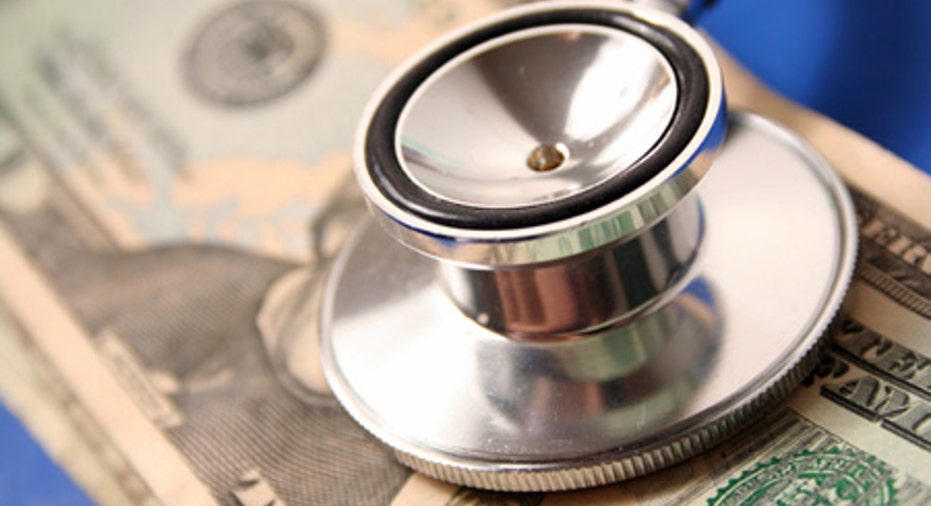 Once you reach that golden age of 65 Medicare steps in to take care of most of your healthcare needs.  Part A covers your hospitalization and Part B your doctor visits. You can purchase a supplemental plan to offset some of your out of pocket expenses and pick up Part D for prescription drug coverage.
But there are a lot of exclusions with Medicare plans and for Baby Boomers living on a fixed income, those exclusions along with the out of pocket expenses can have a huge impact on your financial future.
In an interview for FOXBusiness.com, I sat down with Allen Erenbaum, President of the Consumer Health Alliance. We discussed several ways Medicare recipients can fill their health care gaps and save money on out-of-pocket medical expenses. 
Boomer:  What health care services are not covered by Medicare?
Erenbaum:  The reality is that original Medicare (Part A and B) does not cover many supplemental services, and those out-of-pocket health costs can add up quickly.
Some of the more common supplemental services not covered by Medicare are: most of your dental care, including cleanings, fillings, implants or dentures; routine vision care such as exams, eyeglasses or contact lenses; your hearing exams and hearing aids; and alternative medicine therapies like acupuncture and chiropractic services.
You'll find more health care services not covered here at Medicare.gov, where you can also use an online search tool to see if a test, item or service you need is covered. It's important to note that there might be some exceptions to these exclusions depending on the Medicare Advantage plan (Part C) options available in your area.
Boomer:  Are there ways for Medicare recipients to fill the gaps and out of pocket costs for prescription drugs?
Erenbaum:  It's important to pick the right Medicare drug plan based on your prescription needs during open enrollment season. Be sure to check and compare your options with Medicare Part D or a Medicare Advantage plan (Part C).
In addition, there are several ways to cut some of your out-of-pocket prescription costs. For starters, check all of your nearby pharmacy options to see which store has the lowest cost available. Ordering your prescriptions as a 90-day supply (versus 30-day) could also cut down some of your costs. And, check to see if you're eligible for free (or nearly free) prescriptions through the Partnership for Prescription Assistance.
Boomer:  With vision (eye) care and glasses excluded, are there any discount programs that can help offset these costs?
Erenbaum:  Many non-insurance discount health plans include eye care and can save you anywhere from 20% to 60% on exams and vision products at in-network providers, optical chains and retailers like Pearle, Lens Crafters and Wal-Mart (NYSE:WMT). Plus, these plans typically include savings on other supplemental services not covered by Medicare, especially dental care. For example, Careington's Live Healthy Dental & Vision Plan or a discount program through America's Premier Benefits or Definite Benefits.
There are a couple of other ways to try and offset your vision costs too. The next time you need a new pair of prescription eyeglasses, you can lower the costs significantly if you're able to keep the current frames you have. Also, it never hurts to see if you qualify for free exams and services provided by volunteer eye care professionals in your area through EyeCare America.
Boomer:  Can seniors get assistance in paying for dental care which is also excluded from Medicare coverage?
Erenbaum:  Dental savings plans (also called discount dental plans) are a good option to help you drill down the cost of routine or big-ticket procedures like root canals and crowns, or even bridges, implants and dentures. You can join these non-insurance plans at any time and use them immediately to get a discount ranging from 20% to 60% off the regular cost of procedures at participating dentists. You can search for plans and available providers in your area at :DentalPlans.
Another way to cut your dental costs is to go to a local university's dental school. The work is done by students under the guidance of a seasoned instructor, plus the tools and equipment are usually very up-to-date. But, the services typically take more time and there might be a waiting list to get in, or, you might not be accepted. You can check out the American Dental Association's list of accredited dental schools to see if there is one in your area to contact, ask questions and make an appointment.
Also, you can check to see if a Medicare Advantage plan (Part C) would cover some dental care services in your area during the next open enrollment season.
Boomer:  What other tips can you offer Medicare recipients to help manage their overall health and out of pocket expenses?
Erenbaum:  When it comes to managing your costs ahead of time, it pays to take the time to know everything that is or is not covered by your Medicare plan.
Of course, prevention is always one of the best ways to manage your overall health and can help you save a lot of money in the long run. From keeping up with your biannual dental checkups to taking advantage of the free preventive services and screenings provided by Medicare – a problem addressed sooner could cost much less than if you avoid it and try to take care of it later.
For more information about discount health care programs that can make ancillary health care products and services more affordable, you can visit the Consumer Health Alliance website.