Medicare's Future Under Trump White House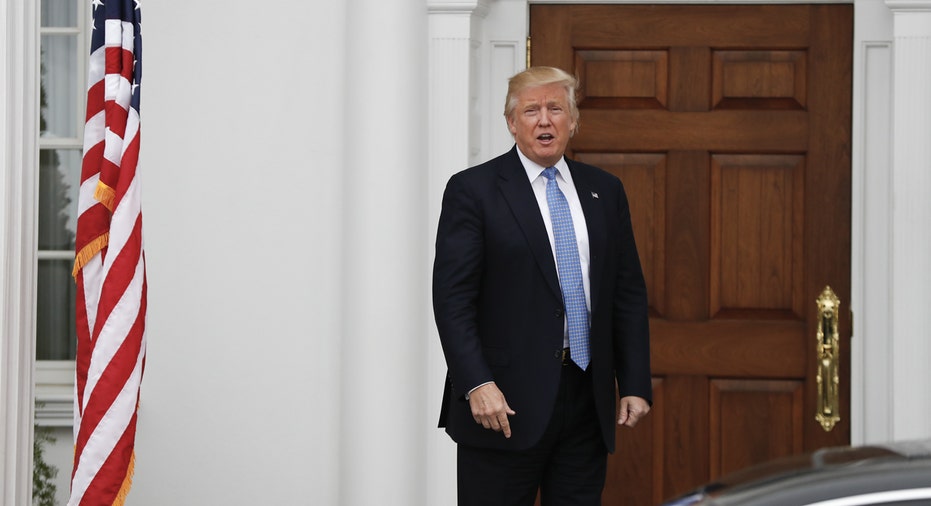 House Speaker Paul Ryan (R-WI) on Thursday said he hasn't changed his mind about the need to overhaul Medicare, but he also signaled that President-elect Donald Trump – who made a campaign pledge to leave entitlements alone if elected -- hasn't, either.
"We've had a couple of conversations about it. Look, we don't all agree on everything. It's - I think people kind of know that," Ryan said during a televised town hall.
Earlier in the week, incoming White House Chief of Staff Reince Priebus said more of the same.
"I don't think President-elect Trump wants to meddle with Medicare or Social Security," Priebus said during a weekend talk show. "He made a promise in the campaign that that was something that he didn't want to do."
Robert Quinlan, managing member of Quinlan Care LLC, discussed with FOXBusiness.com some already planned changes coming to Medicare in 2017, and what to expect under the new Trump administration.
Boomer: What changes should we expect for Medicare in 2017?
Quinlan: The annual deductible for Medicare's Part B to cover doctor bills is slated to increase this year to $204 from $166 in 2016. We can also expect to see higher premiums and deductibles rise for Medicare's Part D plans to cover our prescription drugs.
Boomer: Any predictions about the future of our current health plans and Medicare under the upcoming Trump administration?
Quinlan: I am expecting that President elect Trump will repeal portions of the current federal Affordable Care Act (ACA, sometimes called Obama Care) in the first 100 days of his administration. Some political watchers predict that he will execute a "repeal and delay" strategy to immediately repeal certain portions of the ACA, like the current IRS penalty if you do not have any health insurance. Under this scenario, we would experience a delay in new health care reform legislation until Congress passes new health provisions in 2017 or into 2018.  Medicare changes will also be likely be proposed in 2017 or in 2018.
Trump has nominated Republican U.S. Rep. Tom Price of Georgia to be head of the U.S. Department of Health and Human Services, which regulates a large portion of our health care system. Price is a medical doctor/surgeon, and has been a sharp critic of the Affordable Care Act. He and others in our Congress have proposed major changes to Medicare like raising the age of eligibility for Medicare to age 66 or 67 (currently at age 65) and increasing Medicare premiums.
The bigger change to achieve more control over Medicare's rising cost growth (swelling number of baby boomers and age-related expenses for illnesses from Americans) would be moving away from the current "fee for service" current model under Medicare Parts A and B and move into more private insurance health plans like the current Part C Medicare Advantage plans. Under this option called "premium support," Medicare recipients would choose a private health plan and the federal government would make a predetermined contribution for medical expenses. Any unreimbursed balance due would be paid by the recipient. This option would be of major concern to many Americans who live on a fixed income with limited lifetime savings.
Boomer: How do I know what my monthly premium will be for my Medicare's Part B that covers 80% of my doctor visits and outpatient procedures?
Quinlan: Your monthly premium for Part B is based on your annual income. The 2017 base monthly premium is $134, but not everyone is paying this amount. For people who have their Part B monthly premium directly deducted from their monthly Social Security retirement check (the majority of Americans choose this option) these Medicare recipients will pay less than the base monthly premium of $134. These people (about 70% of Social Security recipients) will be treated with a lower monthly premium under a provision called "hold harmless" in federal law. The average Part B premium protected by this "hold harmless" provision will be $109.
If your income is equal to or below $85,000 for an individual ($170,000 for couples), the 2017 base premium is $134. If your income is between $85,001 and $107,000 (and $170,001 and $214,000 for couples), the 2017 premium will rise to $187.50. Above $214,000 ($428,000 for couples) in annual income, the monthly premium will be $428.60.
However, not everyone is protected by the "hold harmless" provision.  This provision will not protect you (you will face higher premium than the base premium) if you are new to Medicare (enrolled in 2016 or 2017) and people already paying higher-income related premiums like those in the above paragraph.  In these cases, you will face higher monthly premiums for your Medicare Part B coverage.
Boomer: What if my annual income changes from one year to another?
Quinlan: The Medicare Part B premium and Part D for prescription drug coverage are based on your annual income from two years ago. So your 2017 premium for Medicare Part B will be based on your annual income in 2015.