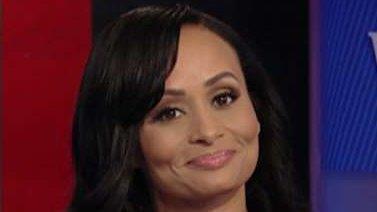 The rescue and recovery efforts in Texas after Harvey have shown Americans helping one another, regardless of their background or political beliefs. America First Policies spokesperson Katrina Pierson told the FOX Business Network's Stuart Varney, of Varney & Co., "We have a time in our country where everyone is coming together; politics don't matter, religion doesn't matter, race doesn't matter, everyone is coming together to help each other."
On the other hand, Pierson sees the liberal mainstream media as driving a wedge between Americans.
"Leave it to the media to continue to perpetuate this divide and to cause those same kinds of issues that separate Americans."
Pierson then pointed out the irony in a controversial Politico cartoon that mocks Harvey flood victims, telling Varney, "I'm going to call it stupidity, mainly because the counties that they're mocking are counties that voted for Hillary Clinton and, in some cases, double digits."
Pierson says examples such as this add to Americans' distrust of the media.
More from FOXBusiness.com
"This is why no one trusts the media anymore, because they see the fake news, they see…this outrage that's really manufactured by the media, that's causing division among people."
According to Pierson, the media is working against the unity being shown in coverage of the Harvey rescue and recovery efforts.
"This horrible, horrible disaster that's happening in my home state of Texas, people coming together, they can't have that."