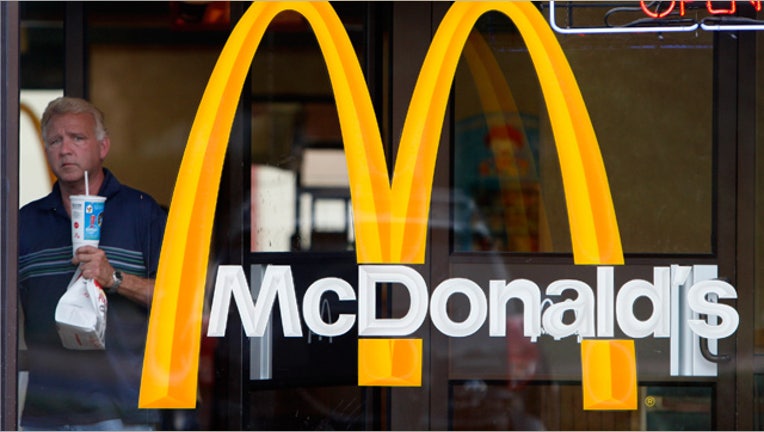 McDonald's (NYSE:MCD) disclosed a deeper-than-expected 3.5% contraction in third-quarter earnings on Friday as the world's largest hamburger chain grappled with a slowing global economy.
Shares of the blue-chip company retreated about 3% in the aftermath of the disappointing report, which also included a warning that its same-store trouble seeped into October.
McDonald's said it earned $1.46 billion, or $1.43 a share, last quarter, compared with a profit of $1.51 billion, or $1.45 a share, a year earlier. Analysts had been calling for more robust EPS of $1.47.
Revenue dipped 0.2% to $7.15 billion, essentially matching the Street's view of $7.14 billion. Excluding the impact of currency fluctuations, revenue rose 4%. Operating margin contracted to 32% from 33.4%.
"While our sales momentum and current financial results reflect today's challenging conditions, we continue to see significant long-term opportunities for brand McDonald's and remain confident in the underlying strength of our business model," CEO Don Thompson said in a statement.
In addition to missing on the headline numbers, McDonald's posted disappointing same-store sales figures.
Global same-store sales rose 1.9%, trailing forecasts from analysts for a rise of 2.4%. U.S. same-store sales gained 1.2%, missing estimates by a full percentage point, while the company's Asia-Pacific, Middle East and Africa division posted an increase of 1.4%, behind estimates for 1.9%.
Ironically, the only region to report in-line results was Europe, where same-store sales increased 1.8% despite the ongoing sovereign debt crisis.
Thompson warned that management expects "near-term top- and bottom-line growth to remain pressured" due to "global economic, operating and competitive challenges."
Furthermore, Thompson said October's global same-store sales are "currently trending negative."
Shares of Oak Brook, Ill.-based McDonald's dropped 3.16% to $89.93 in premarket trading, putting them on pace to extend their 2012 decline of about 7%.