McDonald's Says Offensive Twitter Picture a 'Hoax'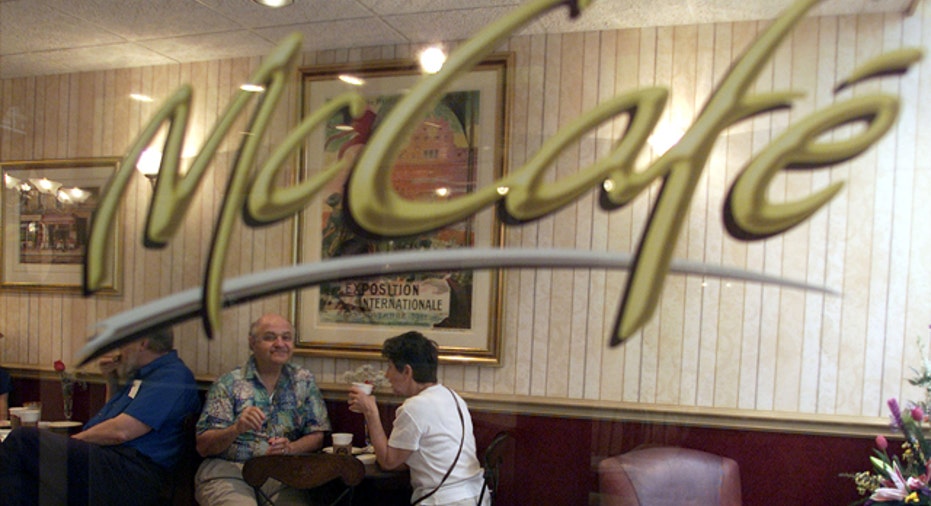 McDonalds (NYSE:MCD) appears to be the victim of a Twitter hoax over the weekend as an image of a sign claiming African-American customers are required to pay a $1.50 transaction fee made the rounds in the blogosphere.
The picture, which had been posted under the hashtag of #seriouslymcdonalds and has since been removed from Twitter, displayed a sign taped to a window outside of what appears to be a McDonalds restaurant.
The sign claimed the worlds largest fast-food chain is charging African-American customers an additional fee as an insurance measure due in part to a recent string of robberies.
Its a completely senseless, ignorant hoax by some pranksters, Heidi Barker, a McDonalds spokesperson, told FOX Business.
Barker said she had no idea who had carried out the hoax.
The sign included an 800-number that connected callers to the customer satisfaction hotline of rival KFC, which is owned by Yum! Brands (NYSE:YUM).
On its official Twitter account Saturday, McDonald's said, "that pic is a senseless & ignorant hoax McDs values ALL our customers. Diversity runs deep in our culture on both sides of the counter."
Despite the official denials, the hoax gained momentum over the weekend as "Seriously McDonald's" ranked on Twitter's "Trends" list, according to tech blog Gizmodo.
Shares of McDonalds, which were inactive ahead of Mondays open, have increased almost 5% year-to-date.