McDonald's Sales Dip 0.6% in April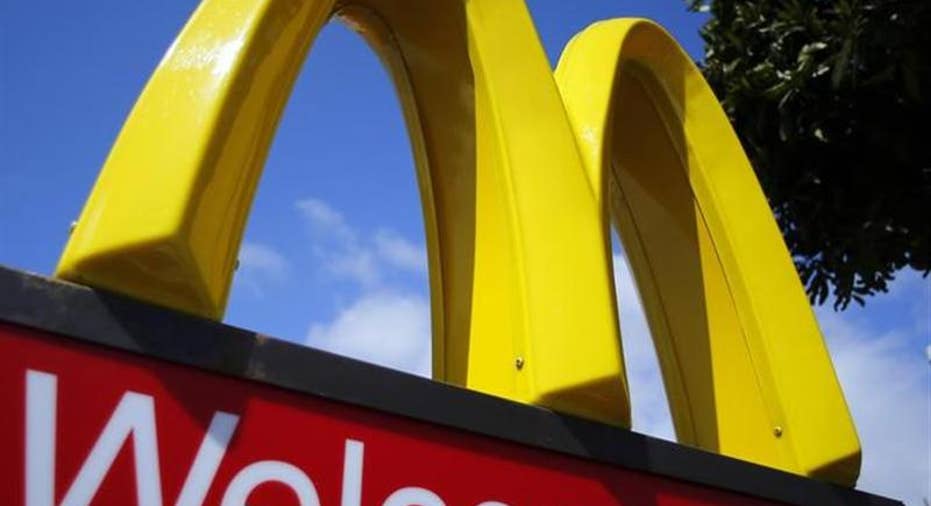 McDonald's (NYSE:MCD) revealed a weaker-than-expected 0.6% dip in April same-store sales on Wednesday as the world's largest hamburger chain grappled with tumbling international sales.
The report highlights how while the U.S. economy continues an agonizingly slow recovery, Europe and many other markets are stalling.
"As we begin the second quarter against the backdrop of a persistently challenging macro environment, the McDonald's System is aligned around executing our long-term strategies to drive sustained, profitable growth," McDonald's CEO Don Thompson said in a statement.
Overall, global same-store sales fell 0.6% last month, narrowly trailing forecasts from analysts for a more modest 0.48% contraction.
McDonald's said its domestic same-store sales gained 0.7% in April, citing the introduction of premium McWraps and continued popularity of its breakfast options.
However, same-store sales slumped 2.4% in Europe last month as positive performance in the U.K. and Russia was dwarfed by weakness in Germany, France and other markets.
Sales also retreated 2.9% in McDonald's Asia/Pacific, Middle East and Africa division, with management citing the impact of the Avian flu in China and "softer results" in Japan and Australia.
Systemwide sales slipped 0.4%, but rose 1.9% in constant currencies.
Shares of Oak Brook, Ill.-based McDonald's were inactive ahead of Wednesday's opening bell. They have rallied 16% year-to-date, but less than 10% over the past 12 months.