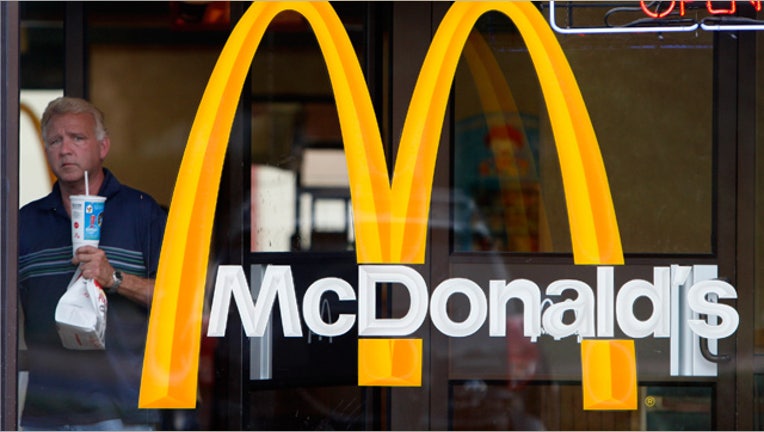 McDonald's (NYSE:MCD) revealed on Thursday its first contraction in monthly same-store sales in nearly a decade, saying sales in October slumped nearly 2% amid lackluster global growth.
Shares of the world's largest hamburger chain slid almost 1% in the wake of the weaker-than-expected results.
Oak Brook, Ill.-based McDonald's said its October same-store sales declined 1.8%, missing forecasts from analysts for a more modest drop of 1.07%.
That marked the first monthly fall for McDonald's same-store sales since March 2003, according to Reuters.
"Though October's sales results reflect the pervasive challenges of today's global marketplace, I am confident that our strategies and the adjustments we are making in response to the current business headwinds will build sales momentum and drive sustained, profitable growth," CEO Don Thompson said in a statement.
Domestic same-store sales dropped 2.2% last month, matching a decline in struggling Europe.
Underscoring the slowdown in China, McDonald's said its same-store sales in Asia/Pacific, the Middle East and Africa retreated 2.4%.
Global systemwide sales fell just 0.8% in October, while global sales would have been up 0.6% on a constant currency basis.
McDonald's saw its shares dip 0.76% to $86.20 in premarket trading, putting them on track to extend their 2012 slump of about 13.5%.