Massive salmonella outbreak linked to backyard chicken flocks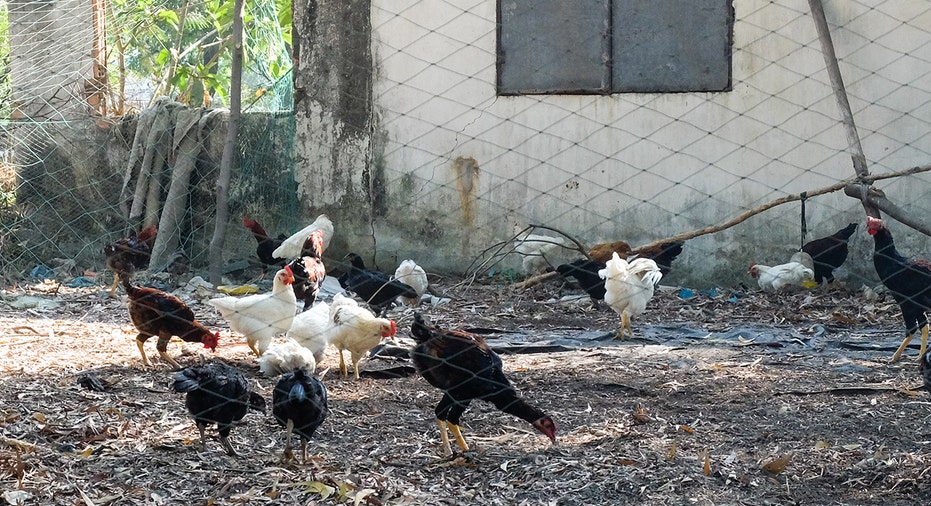 Federal health officials issued a warning on Friday about the threat of contracting salmonella from backyard chicken flocks.
The Centers for Disease Control and Prevention said it's currently investigating 124 cases in 36 states of people becoming infected with the bacterial disease after "being linked to contact with live poultry in backyard flocks."
"In interviews, 55 (74%) of 74 ill people with information available reported contact with chicks or ducklings in the week before their illness started," the CDC said.
People who reportedly fell ill obtained their chicks and ducklings from several sources, including feed supply stores, websites, hatcheries and from relatives, the agency said.
Of the 124 cases, 21 people have been hospitalized but no deaths have been reported.
North Carolina has had the most reported cases with 17, followed by Louisiana with eight and seven in Michigan, Minnesota and Oklahoma.
More than 30% of the cases have been linked to children under the age of 5. The CDC said people can contract salmonella from touching live poultry or their environment, even if the birds appear to be healthy and clean.
Last year, the CDC reported the largest number of salmonella illnesses linked to backyard flocks after the lifestyle trend emerged across the country.
The CDC advises people with a backyard flock to follow these steps:
1)   Always wash hands thoroughly with soap and water right after touching live poultry or anything in their environment.
2)  Don't let children younger than 5 years handle or touch live poultry without adult supervision.
3)   Set aside a pair of shoes to wear while taking care of your birds and keep those outside of your home.
4)  Do not let live poultry inside the house, in bathrooms or especially in areas where food or drink is prepared, served or stored, such as kitchens or outdoor patios.