Marketplaces Mobilize Global Artisans Via Smartphone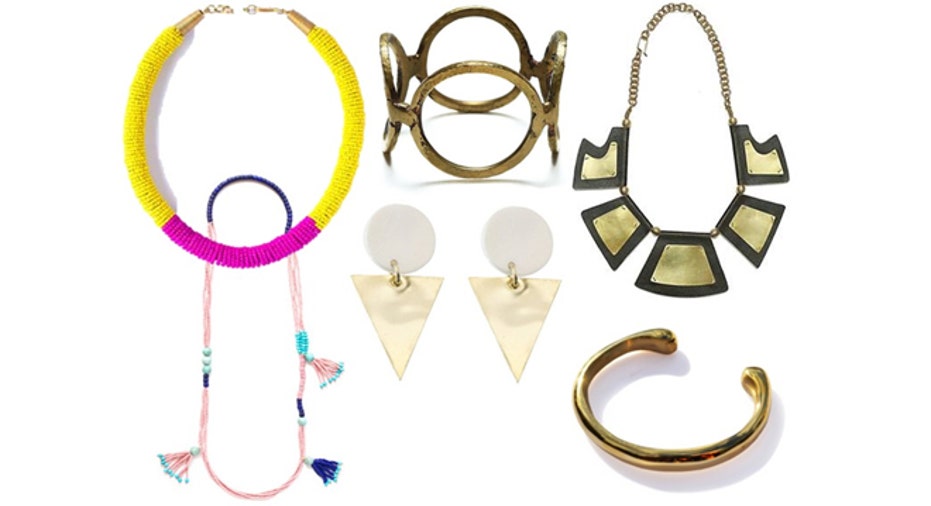 Small Business Spotlight: Soko, Twitter: @Shop_Soko
Who: Gwendolyn Floyd, founder and CEO of Soko
What: Soko is an ecommerce platform that empowers artisans in the developing world to access the global marketplace using mobile technology.
When: 2012
Where: San Francisco, New York City and Nairobi, Kenya
How: Soko, which means marketplace in Swahili, is the fourth business started by the company's founder and CEO Gwendolyn Floyd. After a number of years working in tech and international development, Floyd says her "Eureka!" moment came when she realized how mobile phones were "becoming a huge driver of development."
Floyd says she was troubled over the fact that regardless of demand, "offline producers" in developing countries lacked the Internet access needed to reach online consumers while working "on the other side of the digital divide."
She and her two cofounders, Ella Griffith and Catherine Mahugu, saw the potential of using mobile technology to enable rural artisans to connect with online consumers and participate in international trade.
"It was a perfect synergy of my having developed the technology and business case, and they having begun prototyping and testing appropriate solutions with the community on the ground," Floyd says.
According to Floyd, the artisan craft industry is the second largest employer in the developing world behind agriculture. But a costly and inaccessible export supply chain prevents individual craftspeople from receiving little more than a fraction of the potential profit they could earn with the right tools, says Floyd. The way Soko's mobile-to-web platform works is that it allows artisans to create storefronts, sell goods and get paid directly all via mobile phone – even if they lack access to a computer or bank account. Soko handles the payment and delivery process.
On the website, consumers can browse through a collection of jewelry, all handcrafted and much from upcycled materials, as they read about the artisans from whom they are buying.
The company closed a seed round of $700,000 last year and is using "a pipeline of non-dilutive grant money" to build significant value in the company before raising their next round. Floyd says the company is currently being vetted for a $1 million Stage 2 Award from U.S. AID's Development Innovation Ventures.
Biggest challenge: Between frequent power outages in the Nairobi office and fluctuating cash flow, Floyd says Soko faces "problems that companies in Silicon Valley aren't." Still, she says, the biggest challenge they have encountered is one that any small business can relate to: generating consumer confidence.
"Our proposition of direct commerce between very different geographies and economies is completely new, and it took us time to understand how to create the UX and communication to make this an exciting, inspiring proposition versus one that made people nervous about security or quality," she says. To address this, Soko updated its branding and communication to provide consumers with a familiar and appealing shopping experience that helped them feel secure.
Moment in time: Shortly after Soko launched its first beta, and sales were beginning to trickle in, the team visited one of the women artisans they work with in the slum of Kibera. While they were there, the artisan received a text message saying a consumer in the U.S. had purchased a brass pendant necklace.
"Witnessing the lived experience of breaking down barriers and witnessing an artisan, who lives and works in conditions that most people cannot imagine [in America], having sold a product to a woman in the U.S. and getting confirmation that her work is appreciated abroad [was truly inspiring]," says Floyd.