MannKind Shares Rally 80% After FDA Group Recommends Afrezza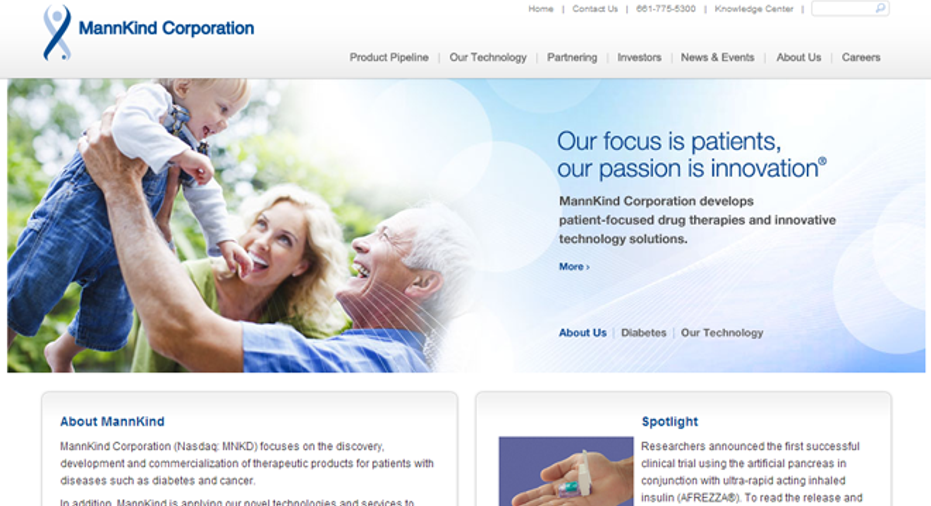 Shares of MannKind (NASDAQ:MNKD) skyrocketed 80% after health regulators recommended almost unanimously that its diabetes drug Afrezza be granted approval.
Ending a years-long roller-coaster review process, the U.S. Food and Drug Administration committee voted 13 to 1 to recommend that the inhaled treatment be granted marketing approval by the FDA to improve glycemic control in adults with type 1 diabetes.
They voted 14 to 0 that it be granted approval in adults with type 2 diabetes.
As the FDA historically follows the recommendations of its third-party committees, the optimistic recommendation means MannKind's drug could be on a fast track to approval in the U.S., making it the country's first ultra-rapid-acting meal-time insulin therapy.
The FDA has set an action date of April 15.
"We are pleased with the Advisory Committee's approval recommendation in support of Afrezza, and we appreciate the thoroughness of their review," MannKind CEO Alfred Mann said in a statement. "We look forward to working with the FDA as they complete their evaluation of Afrezza."
Shares of MannKind soared by almost 81% in early trade Wednesday, to $7.25.
The optimistic review came less than a week after the committee raised some questions about Afrezza, including certain pharmacology issues that could impact the drug's safety and effectiveness.
Among the concerns were the drug's potential risks related to bronchospasms and pulmonary function decline in patients with underlying lung disease. It also said that available data from studies do not "conclusively support" use in patients with underlying lung disease.
The drug company submitted a new drug application for Afrezza in 2010 as a tool to improve glycemic control in adult patients with type 1 and type 2 diabetes mellitus.
In early 2011, the FDA rejected the drug and required an additional two clinical trials.