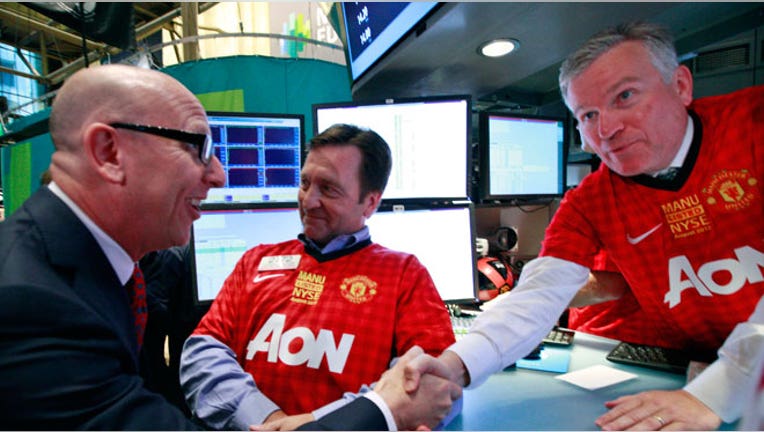 The popular British soccer club that went public to much fanfare last year, Manchester United (NASDAQ:MANU) has now decided to buy a television station.
The world's largest sports franchise announced a deal on Tuesday to buy a third of Manchester United Television from BSkyB, the satellite TV provider of which News Corp. (NASDAQ:NWSA), the parent of FOX Business, owns nearly half.
The purchase of the minority equity stake makes MUTV a wholly-owned group subsidiary of Manchester United, which now owns two-thirds of the station.
The television station was launched in 1998 as a three-way joint venture with U.K. broadcaster ITV and Sky as equal partners. Manchester United bought ITV's one-third equity stake in November 2007.
"This latest acquisition is a natural progression and is indicative of the Club's desire to have full control of the content generating and distribution capabilities across all of its businesses," Manchester United said.
Terms of the deal were not disclosed.
The television station, which employs about 60 staff and currently operates in central Manchester, is available in 57 countries through a combination of satellite and cable platforms within the U.K., as well as subscription or programming blocks purchased by international broadcasters.
Shares of the soccer club touched a 52-week high of $15.64 early Tuesday morning.