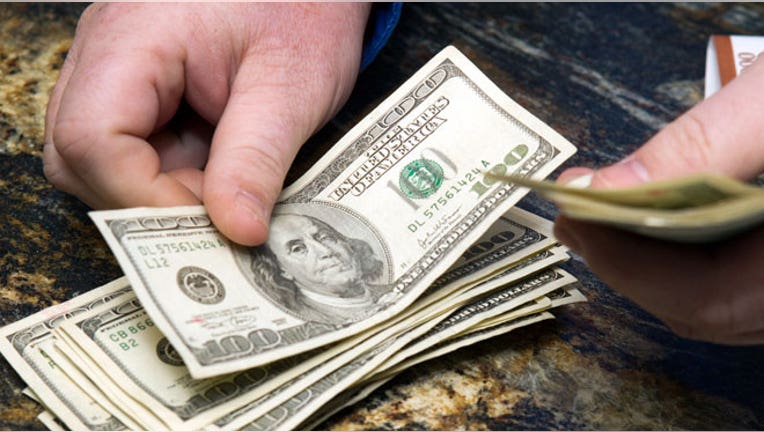 Managing cash flow is a challenge that many small business owners don't realize can make or break a business, but streamlining the process is easier than you might think.
"Many great operators who understand their industry and how to deliver for the customers don't have an understanding of what it takes to grow, maintain or create efficiencies in their operating cycle to empower their business," said Quincy Miller, executive vice president and head of business and commercial enterprise banking sales at RBS Citizens Financial Group.
"Companies that have accelerated their receivables, streamlined their banking operations and established more-advantageous payment terms and processes with their vendors, suppliers and customers have a definite competitive advantage in today's marketplace, no matter their business," Miller said. [5 Common Money Mistakes Small Businesses Make]
He offered these four tips for small business owners looking to improve their company's cash-flow management.
1. Consider remote deposits
Remote deposits allow a business owner to deposit a check into an account from a remote location without having to physically deliver a check to the bank, Miller said. Thus, remote deposits are a great alternative to typical banking.
"Before remote checking, banks had to exchange physical checks – which often took a long time. Now they can send digital images of a check to another bank to accelerate the payment process. For those new to remote deposits, this is a fantastic way small business owners can cut down on paperwork, disruption and maintain a free flow of capital," Miller said.
2. Review your payroll process
Your payroll process is really important when it comes to your business's cash flow. According to Miller, getting it wrong could impact your legal duties as an employer and affect the morale of your employees.
"Irrespective of your size, a structured payroll system not only streamlines your ability to maintain a regular and measured flow out of the firm but it also helps protect you from incurring fines from the IRS," Miller said. (You can read more about setting up a structured payroll system at the United States Small Business Administration.)
3. Manage incoming and outgoing payments
Miller noted that many small businesses don't keep track of incoming and outgoing payments despite how obvious it should be.
"You really don't want to wake up one morning to a huge bill you had simply forgotten about, or complete a job but forget to get paid for it. It might sound simple but keeping track of all anticipated incomings and outgoings can avoid surprises," Miller said.
4. Get a business credit card
As a business owner, it's important to differentiate between your personal funds and your business funds. Opening a business credit card, Miller said, helps you build credit for your business and is separate from your personal credit.
"You shouldn't mix your personal expenses with business expenses or rely on your personal credit to qualify for business financing. If you need to grow and invest, the last thing you want is your personal credit holding you back. Keep it simple, keep it separate and don't put your expansion plans in jeopardy," Miller said.
Originally published on Business News Daily.