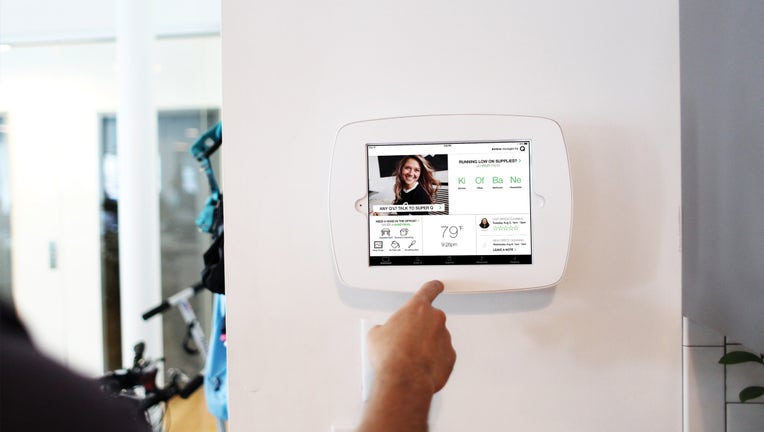 New York City startup Managed by Q has raised $1.65 million in seed funding for its office cleaning and maintenance platform.
The company, which launched in beta six months ago, distributes iPads to businesses, which are installed and displayed within the office. Through the iPad, businesses can schedule or order on-demand cleaning services, request maintenance services or order supplies.
Co-founder Saman Rahmanian said many businesses today are trying to outsource everything that isn't core to their company.
"But they are still running the space of their business. It still falls into the lap of businesses, everything from making sure the office is clean to making sure the light bulbs are working to putting OJ in the fridge. It's all managed by the office and office manager," Rahmanian said.
With Managed by Q, Rahmanian and co-founder Dan Teran say businesses can offload these responsibilities. (The name is inspired by the James Bond character Q, who provides Bond with the latest technology.)
"We have a large pool of specialized vendors, from handymen who can install flat screen TVs and change light fixtures," Rahmanian said. "In addition to that, we help you with your supplies; there's a tracker of all of that managed through the wall-mounted iPad." Cleaning services through Managed by Q cost $25 per hour.
Since Managed by Q's began its beta program in April, Teran said the company has acquired hundreds of clients, growing about 30% month-over-month.
"The average customer is spending about $1,500 month on recurring services, supplies and cleaning. The less predictable spend is on handymen and other services," Teran said.
Investors in Managed by Q include Homebrew , RRE Ventures and Semil Shah of Haywire VC.