Malaysia Airlines to buy 35 wide-bodied planes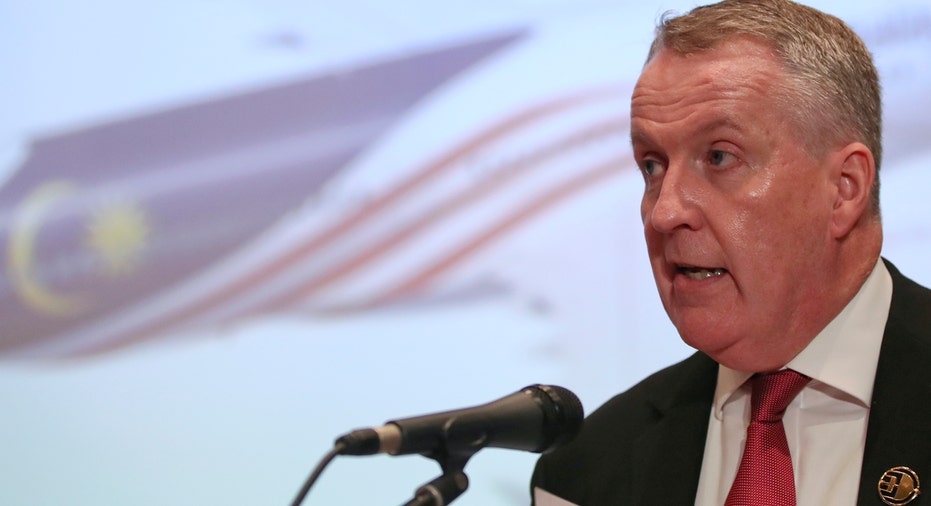 KUALA LUMPUR, Malaysia (AP) — Malaysia Airlines plans to buy 35 wide-bodied planes over the next year as part of a fleet restructuring to rebuild its premium business as it seeks to return to profitability by 2018, its CEO said Wednesday.
Peter Bellew said there is a mismatch at the moment, with 70 percent of the airline's current fleet of 69 planes comprising single-aisle, narrow-bodied aircraft for short- and medium-haul routes, making it appear more like a low-cost carrier. He said the airline expects to increase its fleet size to 80 planes by 2022, of which 45 percent will be wide-bodied aircraft.
Bellew said wide-bodied planes are cost efficient for busy regional routes, provide higher revenue opportunity in terms of cargo and seats, and allow flexibility for the carrier to return to long-haul routes. The airline axed all long-haul routes except to London under a $1.5 billion restructuring in 2014 that included axing 6,000 jobs.
Malaysia Airlines earlier this month inked a deal to buy eight Boeing wide-bodied 787-9 Dreamliners and eight single-aisle 737 MAX jets. Some critics however, said the loss-making carrier shouldn't be purchasing new big planes at a time when it is still in the red.
Bellew defended the plane purchases. He said no new funding would be required because the wide-bodied planes will mostly replace narrow-bodied ones that will retire over the next few years. He said the airline plans to arrange for a sale and lease back arrangement for new planes that will cut cost and make it financially more competitive.
He said the carrier also inked a deal this week to lease six used but newly refurbished wide-bodied Airbus A330-200 planes from leasing company AerCap for six years through 2023. He said new wide-bodied planes being considered are either the Boeing Dreamliners or the Airbus A330neo.
"It's a very quick way for us to rebalance our fleet ... we are going from small planes to bigger planes but at a lower cost and offering better products," Bellew said, adding that the airline aims to become a premium five-star carrier once again.
Malaysia Airlines was ailing from mismanagement that saddled it with at least $1.7 billion in losses since 2011. It reeled further with two air disasters in 2014. Flight 370 vanished in March 2014 with 239 people on board and a second Boeing 777 carrying 298 people was shot down over Ukraine a few months later. The company was removed from Malaysia's stock exchange the same year, with the government pumping in 6 billion ringgit ($1.5 billion) under a radical restructuring.
Bellew said the airline's business has recovered in China, Australia and most parts of the region, with forward booking solid until December. He said passenger load rose 17 percent from a year earlier in the quarter through June while revenue increased 8 percent in the same period.
He said that the airline is on track to return to profitability next year under its revamp and that it could be eligible to be listed on the stock exchange again in 2019.