Malaysia Airlines Shares Tumble as Much as 18% After Jet Vanishes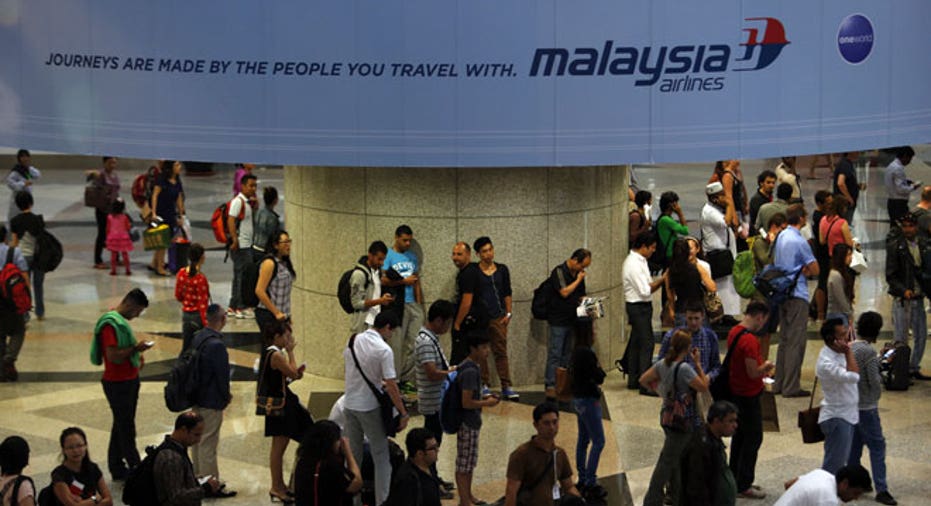 Shares of Malaysia Airlines tumbled as much as 18% to record lows before recovering on Monday in the wake of the mysterious disappearance of a passenger jet with 239 people on board.
The tragic vanishing of the Boeing (NYSE:BA) 777 over the weekend has sparked concerns about air travel safety and terrorism, especially after Interpol said at least two passengers used stolen passports to board the plane.
Authorities have found little trace of the airliner despite dozens of ships and planes searching the waters around Malaysia and south of Vietnam. Officials do not know what caused the apparent downing of the plane, but have not ruled out foul play like a bomb or mechanical problems.
The plane, which was en route to Kuala Lumpur to Beijing, carried 227 passengers and 12 crew, including three Americans.
Shares of Malaysia Airlines initially plunged to all-time lows on Monday, dropping as much as 18%. However, the airline bounced off its lows and closed down 4%.
Other stocks impacted by the tragedy include Boeing, which fell 1.8% to $126.22 Monday morning. In addition to manufacturing the plane that disappeared, Boeing on Friday evening said it will inspect the wings of about 40 Dreamliner jets still in production after learning of a possible manufacturing defect at a supplier.
Boeing said the inspections will likely delay delivery of some of the 787s. The Dreamliner was not involved in the Malaysia Airlines incident.
Additionally, Freescale Semiconductor (NYSE:FSL) confirmed over the weekend that 20 of its employees were among the passengers on the Malaysia Airlines flight. Twelve of the employees are from Malaysia and eight are from China.
"At present, we are solely focused on our employees and their families," Freescale CEO Gregg Lowe said in a statement. "Our thoughts and prayers are with those affected by this tragic event."
Shares of Austin-based Freescale fell 0.51% to $23.27 Monday morning.