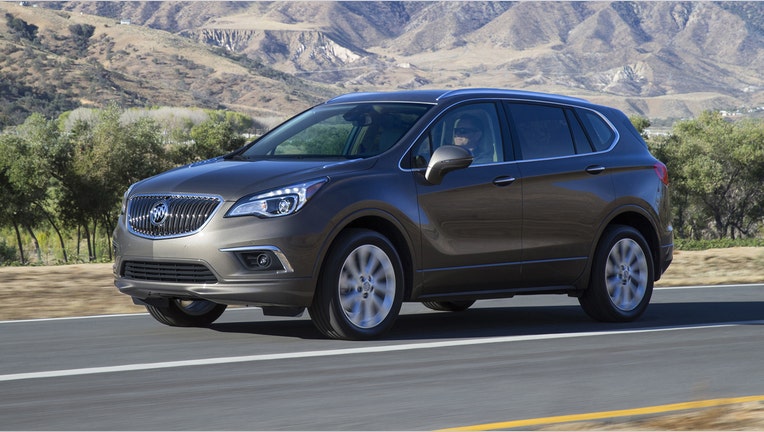 It may hail from China, but Buick's newest crossover for the U.S. market is positioned to give the luxury brand a bigger piece of a fast-growing segment.
At the North American International Auto Show in Detroit, General Motors (NYSE:GM) officially unveiled the American version of the 2016 Buick Envision, a China-made compact SUV that is key to boosting sales. Last year, compact crossovers overtook midsize sedans as the most popular vehicle segment in the U.S. The consumer shift has changed game plans for luxury brands like Buick that rely on sedans.
The Envision fills an empty spot in Buick showrooms, which currently feature just two crossovers: the sub-compact Encore and midsize Enclave. Without a complete roster of crossovers, Buick has not fully capitalized on surging demand for crossovers. By introducing the Envision to U.S. customers, Buick is now jumping into the SUV market with both feet.
The Envision should have little trouble gaining traction. The smaller Encore was Buick's top seller in 2015, and one of the Envision's main competitors, Ford's (NYSE:F) Lincoln MKC, became the brand's No. 2 seller in its first full year of sales.
Crossovers are doing so well that the Envision will join Buick's crossover lineup "largely without taking sales from the other two" SUVs, according to IHS Automotive senior analyst Stephanie Brinley.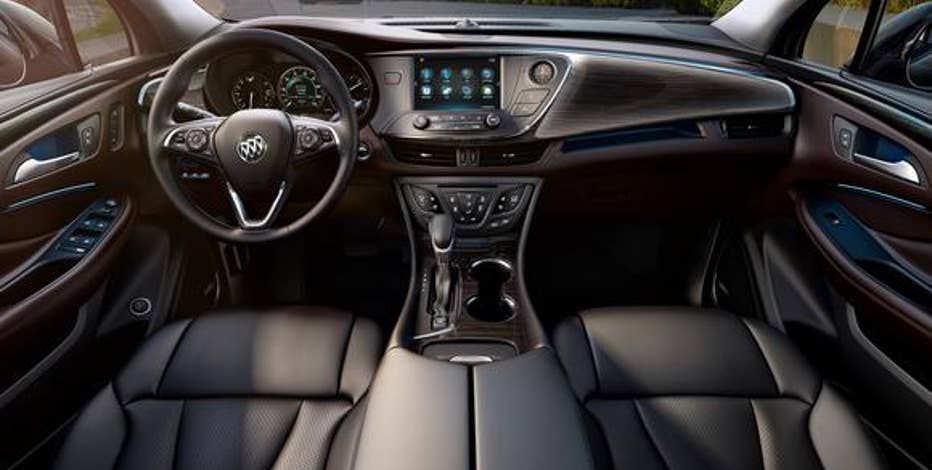 "We're bringing it to market at the right time," Rob Peterson, Buick's marketing manager for the Envision. "We're having success with our current crossover lineup. With the Envision, we can grow the brand along with the needs of customers."
The Envision will get a 2.0-liter, four-cylinder turbocharged engine under the hood, coupled with all-wheel drive. Pricing will be announced at a later date. When the Envision arrives in the second quarter, GM will become the first Detroit automaker to sell China-made vehicles at home.
Made-in-China Impact
Peterson acknowledged that the Envision's origins may turn away some buyers, yet history is on Buick's side.
"We've seen this in the auto industry going back to cars from Japan and Korea. There's some initial reaction, but for the most part, people look at whether the brand I'm buying it from has the reputation" in performance, safety and other areas, Peterson said. "I think Buick has that reputation."
Analysts say importing the Envision is a natural evolution for Buick, the best-selling GM brand in China. Buick already ships the Encore to the U.S. from a plant in South Korea, while the Cascada will be imported from Europe.
"I doubt that it will make much of a difference for consumers," Brinley said.
As the world's largest auto market, China is also an important region for luxury automakers. Buick retail deliveries there were up 12% in 2015. GM and its joint-venture partners in China sold 3.61 million vehicles in all, a 5% increase.
China's total auto sales are projected to post a 3% gain for 2015, a slower pace of growth compared to recent years. Looking ahead, some uncertainty has reappeared amid market turmoil in the country. GM CEO Mary Barra, who was in attendance at the Detroit Auto Show, told reporters that the Chinese auto market is "going to be more volatile." However, GM believes China will show "substantial growth" over the long term, Barra added.
Fresh Models
At home, Buick plans to begin selling seven new or redesigned models over the next three years in hopes of banking on sales momentum in the industry. Buick was the only GM brand to report weaker sales in 2015, booking a 2.6% drop. Cadillac sales grew 2.6%.
Just this year, Buick will launch three models, including the Envision. The 2016 Cascada, a convertible that GM sells under its European brand, Opel, will make its way to Buick dealers in about two weeks. The 2017 LaCrosse sedan is scheduled to launch early this summer following its debut at the Los Angeles Auto Show in November.
Buick had a surprise at the Detroit Auto Show with a sporty coupe concept called the Avista. Company officials said there are no plans to produce the 400-horsepower Avista, but it does provide a glimpse at Buick's future.
Peterson believes a younger crowd is considering Buick, saying the brand's ad campaign—"That's not a Buick!"—is taking hold.
"A lot of designers [who worked on the Avista] are really young, and we're seeing a lot of our younger employees at General Motors are gravitating over to Buick. I always look at that as a good bellwether for what the future looks like," Peterson said.