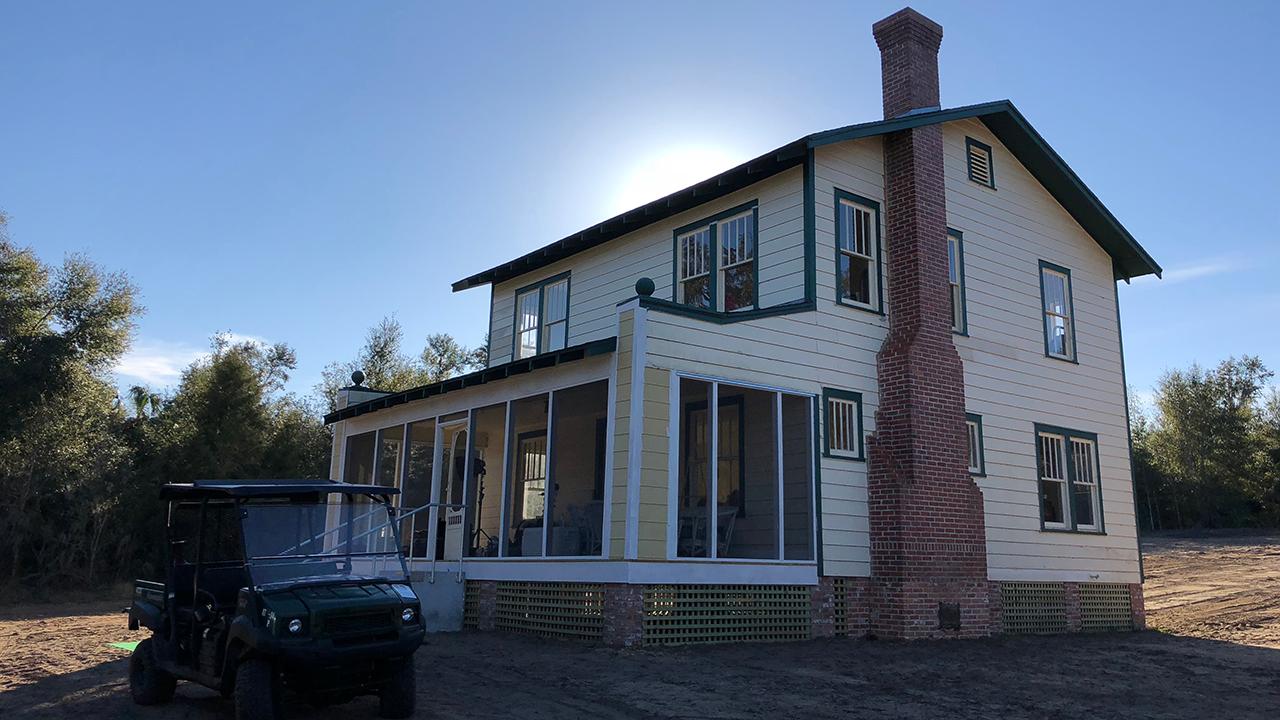 Carson Bradford never rented out his house on Lake Weir in the central Florida town of Ocklawaha.
Then, in 1934, he got a surprisingly generous offer from a nice old lady up north named Mrs. Blackburn.
"She and her sons said they wanted to get away from it all for the winter," says Carson Good, Bradford's great-grandson. "He said the house wasn't for rent but then the amount of money kept going up and up."
Eventually, Bradford took the cash, figuring what could go wrong?
Plenty. Two months into his tenant's stay, the Bradford house got riddled with bullets in the longest shootout in FBI history.
Good tells that story in the latest episode of Strange Inheritance with Jamie Colby. It airs on the Fox Business Network on Monday, April 9 at 9 p.m. ET.
Only after the smoke cleared did Bradford learn he'd actually rented his home to the notorious gangster Ma Barker and her youngest son Fred. They didn't want to get away from the cold, but the FBI. They were wanted for bank robbery and murder.
Two months after Ma and Fred arrived on Lake Weir, the feds arrested Arthur "Doc" Barker – Fred's older brother – in Chicago.  And in Doc's apartment, they found a Florida map with "Ocklawaha" circled.
More from Strange Inheritance
Eight days later, 15 FBI agents surrounded the Bradford house. They called for Ma to surrender. Instead, she and Fred opened fire.  Two thousand shots were exchanged in the ensuing four-hour gunfight. Ma and Fred didn't make it out alive.
In the decades since, the legend of the machine gun-toting Ma Barker has endured. So has her final hideout, still pocked with bullet holes. Some folks have even wondered if the house is haunted.
"You'd often hear footsteps up and down the stairs in the middle of the night," says Elizabeth Cockrell, Good's sister. "And there would be sounds of people playing poker at the dining room table and the glasses chinking and people yelling at each other and laughing."
As the house was passed down to successive generations, it became increasingly hard for Carson Bradford's descendants to see how they could hold on to their strange inheritance.
"We struggled over what exactly to do with the house and the property," says Good. "Some of us wanted to keep it in the family forever, and some of us just wanted to sell."
But all agreed, he adds, on this: "It was very important for our family to preserve the history of the house."
The Bradford heirs got that opportunity when a buyer offered $750,000 for the waterfront lot, allowing them to move the house across the lake to a site provided by Marion County for a museum.
On October 27, 2016 they carefully placed the one-time gangster haunt on a barge and shoved off.
Unlike old Ma Barker, it made a clean getaway.