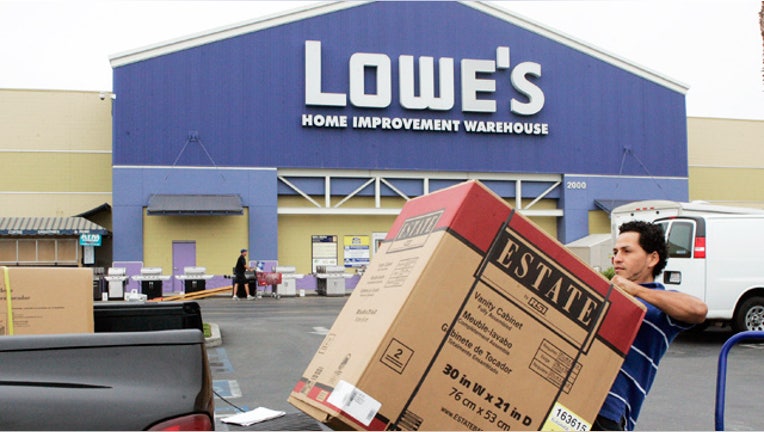 Lowe's (NYSE:LOW) posted a 13% increase in its fiscal-fourth quarter profit on Monday along with a strong full-year outlook that pushed shares of the home-improvement retailer higher.
The North Carolina-based company said it earned $322 million for the quarter ended February 3, as it benefited from an additional reporting week and increased demand resulting from a warm winter. On a diluted per-share basis, earnings were up 23.8% to 26 cents a share.
The company has been making an effort to lean itself out by closing stores and discontinuing other projects to make itself more competitive in an environment where sales has been weakened by a still anemic real estate market and tepidly-growing economy.
"I am encouraged by the progress we made in 2011 toward delivering better customer experiences and transforming our business to drive long-term sales growth, increased profitability and shareholder value," Lowe's chief executive Robert  Niblock said in a statement.
As a result of the revamp and asset writedowns, Lowe's took a $53 million, or 3 cents per diluted share, charge in its earnings. Excluding those charges and the impact of the extra reporting week, profits came in at 24 cents a share, which was in-line with estimates.
The second-largest American home improvement chain saw its revenue jump 11% to $11.6 billion. Comparable store sales, which are a key metric for retailers, increased 3.4% on a year-over-year basis.
The company that runs 1,745 stores in the U.S. Canada and Mexico expects its fiscal full-year 2012 profits to reach between $1.75 to $1.85 a diluted share as total sales jump 3% on a comparable year-over-year basis. Analysts on average forecast results of $1.79.
"In 2012, we will capitalize on refinements we have made to our operating strategies as well as our efforts to improve the customer experience," Niblock said. "The team is well positioned to drive stronger comparable store sales growth and expanded operating margins."