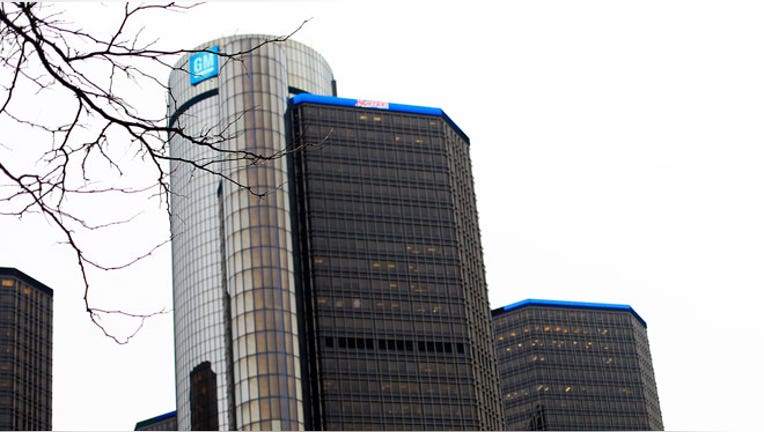 With General Motors (NYSE:GM) chief executive Mary Barra back on Capitol Hill, lawmakers continued to question why the automaker failed to follow up on warnings over a troublesome ignition switch.
New emails released by a House Energy and Commerce subcommittee reveal that a GM employee, Laura Andres, warned engineers in an August 2005 email that a 2006 Chevrolet Impala she was driving had inadvertently shut off.
Andres pointed to the ignition switch as the source of the problem. Her email was sent to several GM engineers including Ray DeGiorgio, one of 15 employees who was dismissed in the wake of an internal investigation.
GM has come under scrutiny for failing to quickly address the defective ignition switches used in 2.6 million cars worldwide. The problem, which has been linked to 13 deaths, came to the attention of employees by 2004. Two years later, DeGiorgio ordered a redesigned version of the part but did not assign a new part number.
An investigation conducted by former U.S. attorney Anton Valukas and his law firm, Jenner & Block, found that DeGiorgio's decision to use the same part number prevented GM personnel from getting to the bottom of the ignition-switch problem.
Testifying before a House panel on Wednesday, Valukas stood by his report's findings that GM and its employees did not actively seek to cover up the defect.
Valukas, who also confirmed that former GM chief Rick Wagoner was interviewed as part of the investigation, said he looked for any evidence that employees had knowledge of safety issues and then took steps to conceal what they knew.
The long delay in addressing the problem stemmed from a lack of urgency, as the ignition switch was put in a queue with other investigations. "I would not call that a cover-up," Valukas said.
According to one lawmaker, engineers including DeGiorgio told congressional investigators they did not know how GM developed its specifications for the ignition switch, such as the torque required to turn the key. The original part was approved by DeGiorgio even though it failed to meet those standards.
"I don't find Mr. DeGiorgio credible," Barra told the House panel.
The culture inside GM, the nation's largest automaker by sales, has been at the center of questions surrounding the recall. Barra reiterated on Wednesday that she continues to pursue changes at GM that will ensure all safety issues are addressed.
The Valukas report was critical of GM for avoiding the word "stall" in technical service bulletins, which are notices sent to dealers to provide guidance on recurring issues. Quality manager Steve Oakley was quoted as saying "stall" is a "hot" word that GM does not use in bulletins because it would raise concerns that a recall should be issued rather than a bulletin.
The problem stems from a fault in the ignition switches that allows keys to inadvertently turn out of the "run" position, causing vehicles to stall and cutting off power to air bags, power steering and power brakes.
Since the 2005 bulletin did not specify stalling as a symptom of the problem, the suggested fix—removing extra items from key rings and using a reworked key with a single hole for a ring—was not communicated to owners of the affected cars.
"Oakley also noted, however, that he was reluctant to push hard on safety issues because of his perception that his predecessor had been pushed out of the job for doing just that," the report said.
According to Barra, Oakley is still working for GM and has brought more potential safety problems to the company's attention. GM is investigating those concerns, she said.
Valukas added that in order to determine how the culture at GM contributed to the ignition-switch delays, his firm asked employees whether anything related to the culture altered their decision making.
A compensation fund for victims will be operated independently of GM, Barra said in response to questions from lawmakers. Kenneth Feinberg, who was retained by GM to handle the program, will determine eligibility, and the company will not put any cap on compensation. Barra also said the protocol developed by Feinberg will not need approval from GM's board.
Repairs Underway
GM expects to repair affected vehicles by Oct. 4, a deadline set by the National Highway Traffic Safety Administration.
Barra said GM has shipped more than 400,000 parts so far, and another production line at its supplier will be operational within a week. She also noted that a portion of the 2.6 million vehicles produced with the defective switches are likely out of service.
The Detroit-based company is making every effort to inform owners of the problem, Barra explained. Across the industry, the recall response rate sits around 70%, based on NHTSA data.
"I can't be more proud of how our dealers are supporting the customer," Barra said.
Earlier this week, GM recalled 3.16 million vehicles in the U.S. for another ignition-switch problem. Affected owners will receive new or reworked keys that have a single hole, not a slot. GM said the design, combined with added weight on the key ring, can cause the key to turn out of the "run" position.
Like the initial ignition-switch recall, owners were asked to drive using just the key without any additional items.
Rep. Tim Murphy (R-Pa.), chairman of the Oversight and Investigations subcommittee, asked Barra why GM recommends that owners only add key fobs back to the rings after repairs are made.
Barra indicated that loading key rings with extra items is a separate issue that needs to be addressed, saying she has seen some "incredible things" attached to key rings. "I think this is an industry issue we have to look at."
GM was prepared to switch from slotted keys as early as 2005, but a price dispute and quality problems with the automaker's supplier delayed the change. GM adopted the new key design in 2009.
Eyes on Chrysler
Also on Wednesday, NHTSA disclosed an initial probe into a possible ignition-switch issue in Chrysler Group vehicles. The investigation was spurred by NHTSA's review of the GM ignition-switch recall.
The investigation covers about 700,000 Dodge Grand Caravan, Chrysler Town & Country and Dodge Journey vehicles from model-years 2008 to 2010. Also included are 525,000 models of the 2006-2007 Jeep Commanders and 2005-2006 Jeep Grand Cherokees.
The Grand Caravan, Town & Country and Journey were already recalled, but NHTSA said it is evaluating whether the recall properly fixed the defect.
A NHTSA investigation can lead to a recalls if the regulator determines the safety problem is widespread.