Last Gasp for Coal Mining Industry?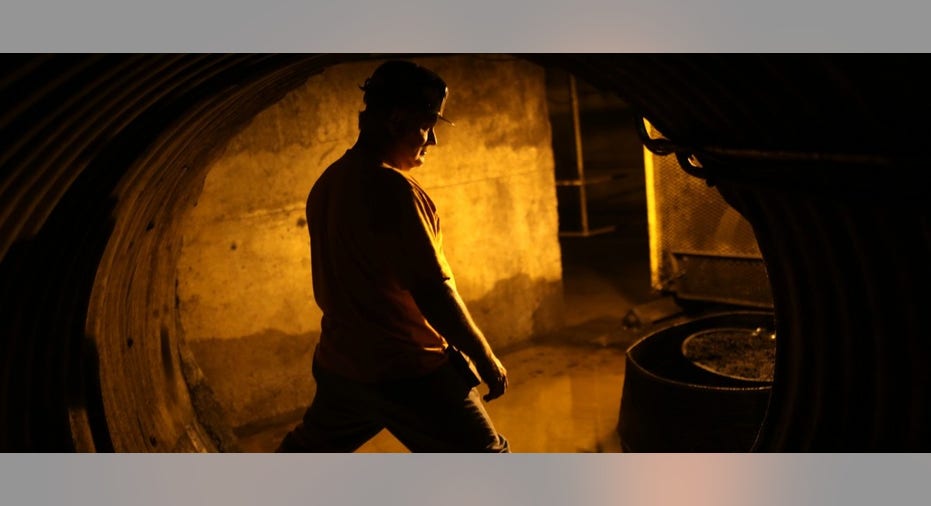 The U.S. coal mining industry, in decline for decades as environmental regulations have steered consumers toward newer, cheaper and cleaner energy technologies, appears to be heading toward life support amid the recent plunge in energy prices.
Overall, the U.S. mining sector has been particularly hard hit since the price of oil peaked in the summer of 2014 and subsequently began its precipitous decline. This ongoing contraction stood out in stark contrast within last week's otherwise solid February jobs report released by the U.S. Department of Labor.
As the price of oil, natural gas and coal have declined amid falling global demand, the need for workers to drill and mine these resources has diminished. And as mining and drilling companies have scaled back operations, so too have the vast web of support services such as transportation and construction that are dependent on the energy sector.
According to the Labor Department, employment in mining "continued to decline in February" with the industry losing 19,000 jobs mainly in support activities (16,000) and coal mining (2,000). "Since a recent peak in September 2014, mining has shed 171,000 jobs, with more than three-fourths of the loss in support activities for mining," the Labor Department said in a statement.
Wyoming, the largest U.S. coal producing state for three decades, has seen its entire economy impacted.
"We're more dependent on the energy sector and mining makes up a larger part of our economy than any other state," said David Bullard, senior economist for the research and planning section of the Wyoming Department of Workforce Services. "We're less diversified."
Bullard said the current situation in Wyoming appears worse than the statewide economic hurt suffered during the most recent decline in energy prices back in 2009 and 2010 in the wake of the global financial crisis. It's starting to look more reminiscent of what happened back in the mid-1980s when energy prices suddenly collapsed. "The state went through a severe downturn in the 1980s, there was high unemployment and significant outmigration," Bullard said.
No one has a crystal ball that can predict when energy prices will rise again.
"It's hard to say when it will happen but it doesn't appear to be soon. It doesn't appear to be this year or early in 2017," said Bullard, noting that the U.S. Energy Information Administration has been revising its forecasts for demand downward in recent months, which means prices won't be moving higher.
"If prices remain low, the state's economy will continue to suffer and I expect we will continue to lose jobs. It's a big if, no one knows what will happen with prices but the state's economy does tend to move with those prices," said Bullard.
The situation is just as dire across the country, notably in the coal mining districts of Appalachia where the demise of the coal industry has crushed entire regions of Eastern Kentucky and West Virginia. And the momentum is decidedly in favor of newer, cleaner technologies.
"Coal's share of electricity generation has been falling, largely because of competition with natural gas," the EIA said in a report last week. "Environmental regulations affecting power plants have also played a role."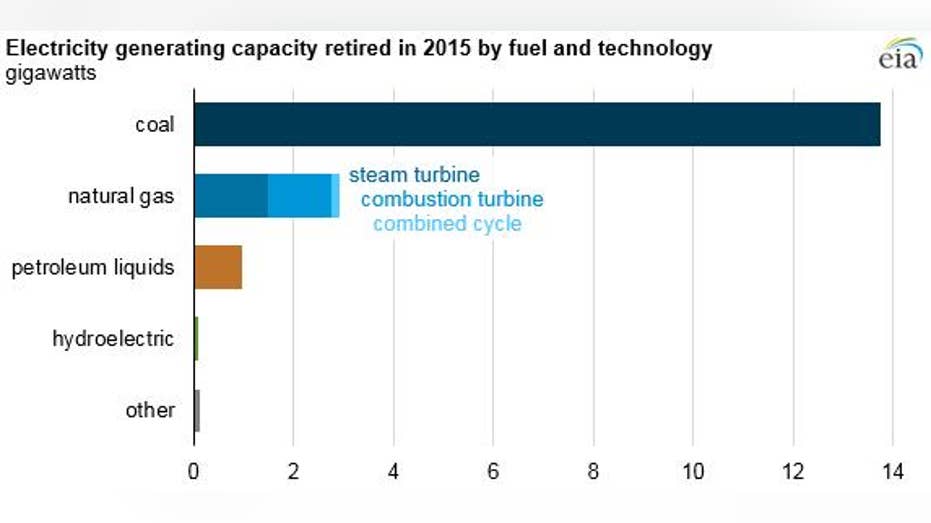 Utility companies retired nearly 18,000 megawatts of electric generating capacity in 2015 -- "a relatively high amount compared with recent years," according to the EIA -- about 80% of which was derived from conventional coal-fired power plants.
The amount of coal capacity retired last year represents nearly 5% of total U.S. coal capacity, according to the EIA. About half of those retired megawatts came from Ohio, Georgia and Kentucky, with those states each retiring at least 10% of their coal capacity last year. Most of those coal-burning facilities were more than five decades old.
Because those facilities pre-dated the call for tougher environmental standards many of them were unable to comply with new Environmental Protection Agency regulations regarding toxic emissions. Those regulations and even tougher ones being imposed by the Obama administration are expected to shutter even more coal-burning facilities in the next few years.
So while some elements of the mining industry are being negatively impacted by a cyclical downturn in the price of oil and should see a rebound once the oil prices bounce back, experts say that's not the case with coal.
The problem for the coal industry is that utility companies that convert natural resources into electricity and heat for homeowners are ditching coal as sentiment and economics have shifted away from the fossil fuel. Coal is increasingly being replaced by natural gas, found in vast stores in the U.S. and retrieved through the controversial process known as fracking, as well as through solar and wind power, although the latter two remain prohibitively costly. But that won't be the case forever.