Lamborghini Aventador S is the $420,000 supercar for sports stars
At $421,000, the Lamborghini Aventador S isn't the car for bargain hunters. But the Italian supercar maker's latest creation is a faster and better-handling version of past Aventadors, as FoxNews.com Automotive Editor Gary Gastelu discovered in a test drive on the FOX Business Network's Varney & Co.
"When you get your NBA contract, this is the car you go out and buy," Gastelu said from Pocono Raceway in Long Pond, Pennsylvania.
The Lamborghini Aventador S packs 730 horsepower in a naturally aspirated 6.5-liter V12 engine. Its top speed is 217 miles per hour with a 0-60 time of just 2.9 seconds, placing the Aventador S among the fastest production cars in the world.
Lamborghini added a four-wheel steering system for improved handling, allowing the coupe to fly through corners while planted to the pavement.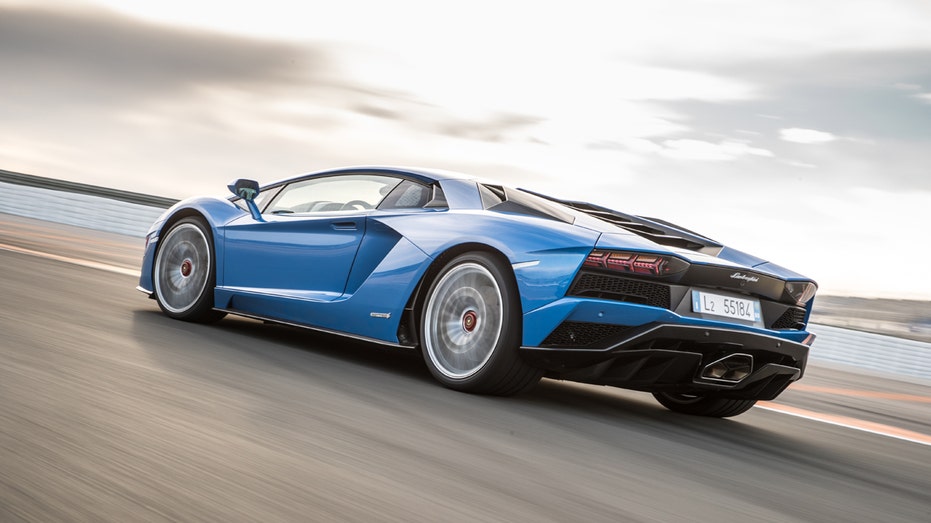 Lamborghini sales were up 7% at 3,457 vehicles in 2016. The Aventador led the way with 10.1% growth, hitting 1,104 units.
The Huracan is Lamborghini's most popular model. The Volkswagen (OTC:VLKAY)-owned automaker plans to add a third model, the Urus SUV, in 2018.