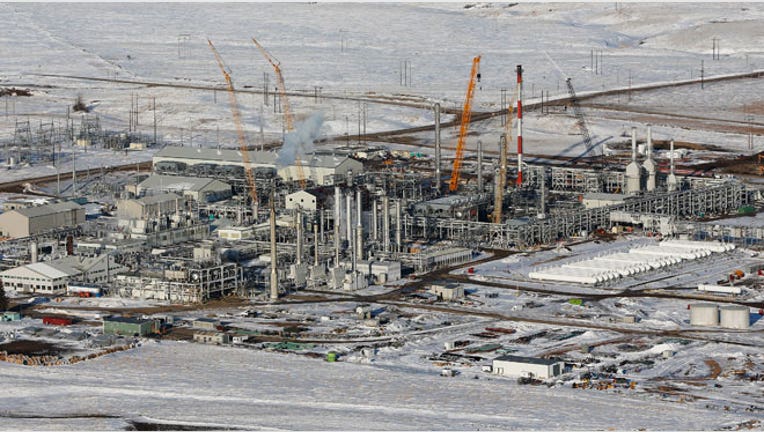 Laclede Group (NYSE:LG) reached a deal to buy Energen's (NYSE:EGN) Alabama Gas Corp. for $1.34 billion, as Energen looks to strengthen its focus on oil and natural gas production.
Alabama Gas, also known as Alagasco, has more than 422,000 customers, making it the largest natural gas utility in the state.
Laclede said it has a fully committed $1.35 billion bridge loan from Wells Fargo (NYSE:WFC) and Credit Suisse (NYSE:CS) to finance the transaction, which is expected to close by the end of this year. Additional financing would come through cash, stock issuance or debt.
The acquisition has a total value of $1.6 billion, given $260 million in estimated tax benefits. Laclede's agreement also includes the assumption of $250 million in debt.
Laclede anticipates the purchase of Alagasco to be "strongly accretive" to per-share earnings in the first full year. According to Laclede president and CEO Suzanne Sitherwood, the St. Louis-based company's utility customer base will increase from about 1.13 million to 1.55 million.
Laclede also said the Alagasco deal will support further growth in its dividend, which has risen for 11 consecutive years. In November, the utilities operator hiked its quarterly dividend to 44 cents from 42.5 cents.
For Energen, after-tax proceeds from the sale are expected to be $1.1 billion. Chairman and CEO James McManus said the transaction "allows Energen to clarify its corporate structure by becoming a pure exploration and production company, a trend being rewarded by the financial markets."
Energen will use cash from the deal to reduce short-term debt, enabling the Birmingham, Ala.-based firm to accelerate the pace of drilling in the Permian Basin.
J.P. Morgan Chase (NYSE:JPM) is acting as a financial advisor to Energen. Moelis & Co. is serving as Laclede's advisor.
Shares of Energen jumped 3.1% to $84.01 on Monday morning. Laclede fell 1.5% to $45.54.