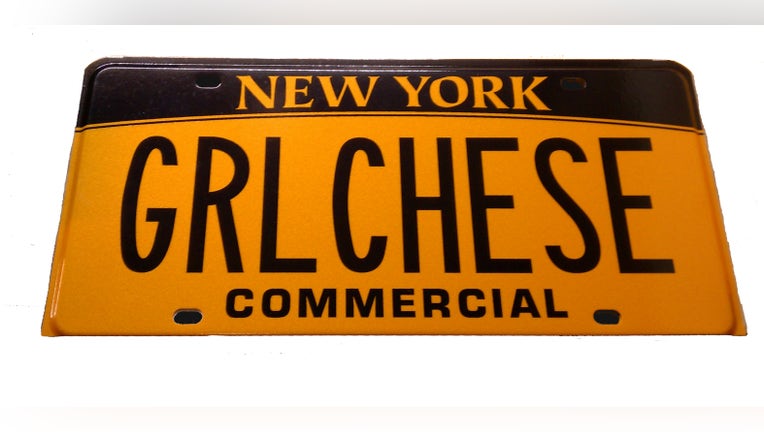 Small Business Spotlight: Gorilla Cheese NYC, @gcnyc1
Who: Owner James Klayman
What: High-end grilled cheese food truck
When: 2010
Where: Location varies in NYC
How:  Klayman says Gorilla Cheese was the very first grilled-cheese-sandwich truck to hit the streets of New York City. With a logo of King Kong holding a cheesy sandwich in one hand and the Empire State Building in the other, the brand is dedicated to mixing the familiar with the unexpected.
"My medium allows me to be creative" says Klayman.
At Gorilla Cheese, customers can build their own sandwiches or choose from the list of specialty items. For $8.00, you can choose between a triple cream brie sandwich with prosciutto di parma and strawberry preserves on toasted white bread, a smoked gouda sandwich with BBQ pulled pork and onion on wheat bread and more. Gorilla Cheese also features daily specials, Klayman says, to experiment and develop grilled cheese sandwiches no one has ever seen before.
A second Gorilla Cheese truck started its engine a few months ago, and Klayman says there are more to come in the road ahead.
Biggest challenge: Competing for the best parking spots everyday with dozens of other food trucks. Klayman says he can't tweet his truck's location on twitter without risking other trucks showing up and setting up their trucks on the same street.
"There is definitely a lot of tension between all of the food trucks"  Klayman says in regards to finding street space.
One Moment in time: Klayman says he is most proud of Gorilla Cheese's growing recognition. Gorilla Cheese has been hired to cater large scale events such as Nintendo's launch party for the latest Wii products, movie sets and television studios events.
McDonald's (NYSE:MCD) Twitter follow of Gorilla Cheese was also one of the most memorable days for the business, says Klayman.
Best business advice: "You have to work to build your brand," says Klayman, "the Gorilla Cheese logo alone bring us so much recognition."