Kim Kardashian's Social Media Silence May Have Cost Her $3.9 Million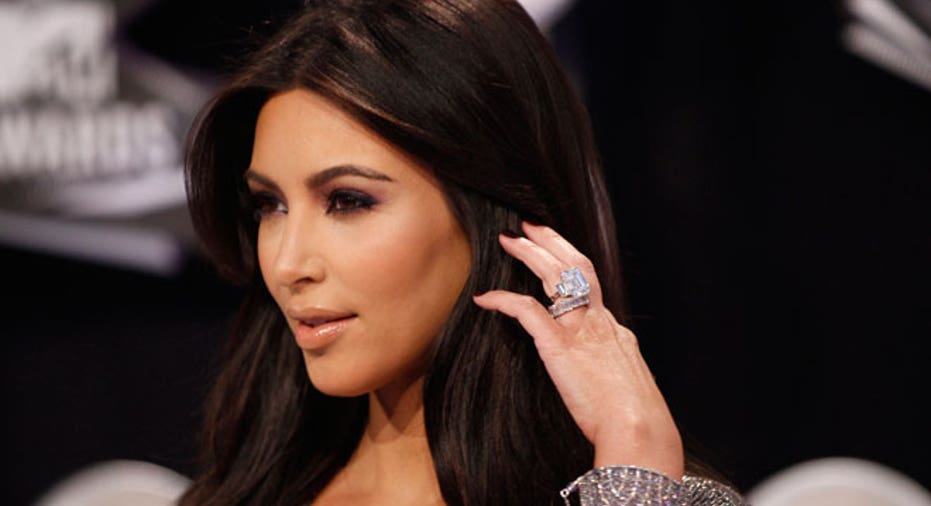 Reality star Kim Kardashian has been back in the social media scene for over a week now, after taking a 13-week hiatus beginning October of last year, when she was robbed at gunpoint in her Paris hotel room. A social media expert says that break could have cost her almost $4 million.
But longer term, her brand may have taken deep hit, according one brand expert, who says that her sisters, Kendall and Kylie Jenner were able to pick up Kim's social media reigns pretty quickly.
"It's interesting to note that Kim's sisters make for easy substitutes, and that's not a good thing for her brand," Derrick Daye, a brand expert and managing partner at The Blake Project, a brand consulting company, told FOXBusiness.com. "Her absence may not generate additional demand because her sisters easily filled that void. If that's the case, money lost during that period will not be recouped."
Captiv8, a social media analytics company, estimated that Kim K missed out on an estimated $300,000 per week during her absence—and that's just sponsored content she posts, not appearances she missed out on. If you do the math, that's about $3.9 million that she potentially lost on during her months of silence.
Still, Captiv8 co-founder Krishna Subramanian said that likely will not impact KimK's marketing power.
"For social influencers like Kim that fall into the Top 1%, the following they've established through their brand is untouchable," Subramanian told FOXBusiness.com.
Kardashian's Instagram followers grew by 1.23 million in the last 30 days. Her first post following her social media break was January 3rd of this year. Since then, she has posted 11 more times, attracting over 25 million likes. And, that's just Instagram.
Subramanian said Kardashian's fan base is incredibly loyal, so her silence didn't hurt her all that much.
"The majority of influencers need to stay on top of their posting schedule and constantly push out new content to keep their followers engaged," Subramanian said, "but the same does not apply to someone like Kim who has racked up over 165 million followers across all the major platforms."