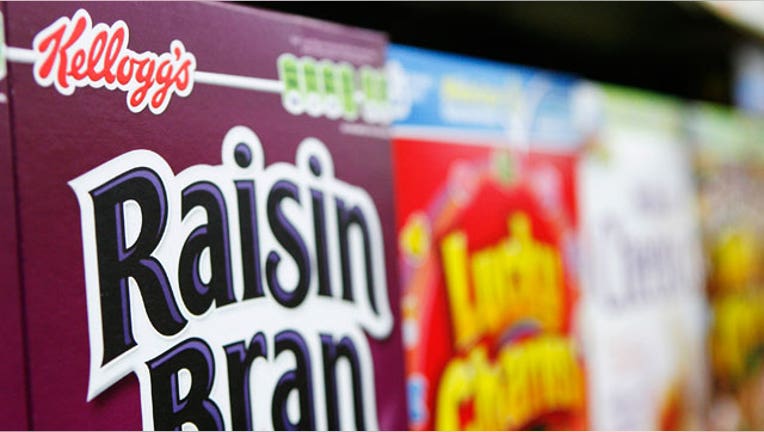 Kellogg (NYSE:K) reported stronger-than-expected third-quarter profit and sales on Thursday but said it expects fiscal 2012 operating earnings to fall on a cereal recall last month and acquisition costs.
Sales for the three months ended Sept. 29 climbed by 12.3% to $3.72 billion from $3.3 billion a year ago, edging just ahead of average analyst estimates of $3.69 billion in a Thomson Reuters poll.
The Battle Creek, Mich.-based cereal maker posted net income of $296 million, or 82 cents a share, compared with a year-earlier $290 million, or 80 cents, beating the Street's view by two cents.
While sales increased in almost all of its business operations, the company's results were impacted by higher commodity costs, a recall of millions of boxes of Mini-Wheats cereal last month and growth-strategy investments like acquisitions.
"We're pleased with the improving trends in our underlying performance, which is in-line with our expectations and includes strong revenue growth in many of our businesses," Kellogg CEO John Bryant said in a statement.
The company's Pringles business also performed better-than-expected last quarter and Kellogg said that while it's still early in the integration process, it remains optimistic regarding the potential of the iconic chip brand.
Kellogg bought Pringles in February from Procter & Gamble (NYSE:PG) for $2.7 billion after Diamond Foods (NASDAQ:DMND) backed out amid an accounting scandal.
In North America, Kellogg's largest segment by revenue, sales grew 11.1% to $2.5 billion last quarter, led by strong demand for Kashi. Sales were up just 3.7% in its domestic market when including the cereal recall.
Revenue grew 14.8% to $1.3 billion in its international group, but was up just 1% when including the one-time costs as demand slumped in Europe.
Kellogg reaffirmed its fiscal 2012 guidance for net sales growth of between 2% and 3% but said it expects operating profit to decline by 4% and 6% because of the recall. The consensus is calling for earnings of $3.31 on sales of $14.05 billion.
The company reaffirmed its as-reported EPS in the range of $3.18 to $3.30 a share.
Shares of Kellogg rose 2% to $53.35 Thursday morning.