Judge OKs $5 Million Bond for Price Gouging Drug CEO Martin Shkreli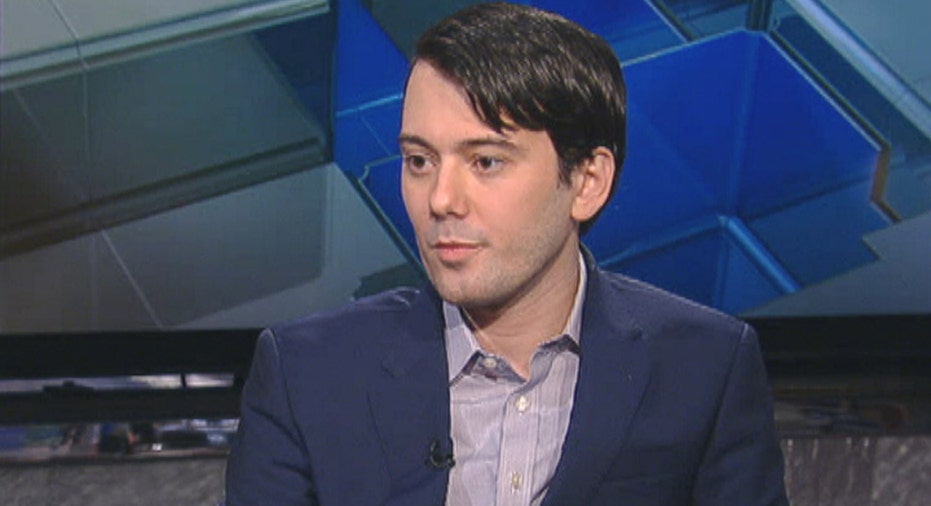 On Thursday afternoon Turing Pharmaceuticals CEO Martin Shkreli was released on $5 million bond after being charged on many counts of fraud.
Earlier, Shkreli  and Evan Greebel, a New York lawyer who served as outside counsel to Retrophin were charged in Brooklyn by U.S. Attorney Robert Capers.
The case involves widespread fraudulent conduct orchestrated by Shkreli from at least October 2009 through March 2014, according to the complaint.
It went on to say that Shkreli made material misrepresentations and omissions to investors and prospective investors in MSMB Capital Management LP (MSMB),  of which he was the founderand portfolio manager. Shkreli was also charged with lying to one of MSMB's executing brokers; and misappropriating funds from MSMB and MSMB Healthcare LP, another hedge fund.
The complaint also says Shkreli aided and abetted by Greebel, fraudulently induced Retrophin to fund settlements with persons who had claims against Shkreli arising out of their investments in Shkreli's hedge funds.
During the news conference, following the announced charges, Capers reportedly said  Shkreli "essentially ran his companies like a Ponzi scheme."
A spokesperson for Retrophin gave FOX Business the following statement.
"The Directors of Retrophin replaced Martin Shkreli as Chief Executive Officer more than a year ago because of serious concerns about his conduct.  Following his departure, the company authorized an independent investigation of Mr. Shkreli's conduct, publicly disclosed its findings, and has fully cooperated with the government investigations into Mr. Shkreli. Until we have had the opportunity to review the charges against Mr. Shkreli, we cannot comment further.
"Under its current leadership, Retrophin has added new members to its Board of Directors and management team, implemented new financial controls, and further developed its pipeline of promising drugs for patients with rare diseases while steadily improving its operating performance."
Bad Morning for Shkreli 
The now infamous Martin Shkreli, CEO of privately-held Turing Pharmaceuticals and KaloBios Pharmaceuticals (NASDAQ:KBIO) and formerly CEO of Retrophin (NASAQ:RTRX) was arrested and taken into custody at 6 a.m. in New York City by the FBI on Thursday following a federal  investigation involving his former hedge fund and a pharmaceutical company he previously headed.
The securities fraud probe is reportedly looking into his time as manager of hedge fund MSMB Capital Management and CEO of biopharmaceutical company Retrophin.
"Shkreli wrongfully enriched himself with sham consulting agreements as he pulled $5.6M in cash out of Retrophin plus used Retrophin shares worth more than $59 million to settle fights with disgruntled investors," said the FOX Business Network's Sr. Stocks Editor Elizabeth MacDonald after speaking with law enforcement.
Shkreli has denied the allegations.
He and Turing caused a firestorm a couple of months back when he decided to raise the price on Daraprim, a drug that has been around for decades, and is the only approved drug for toxoplasmosis, a rare parasitic infection that primarily impacts pregnant women, AIDS and cancer patients. Shkreli raised the price of one tablet of Daraprim to $750 from $13.50 once the drug had been acquired.
Shkreli certainly didn't help matters when he spoke with the FOX Business Network's Maria Bartiromo and defended the 5,000% price hike.
And presidential hopeful Hillary Clinton jumped on this extremely sharp price hike as soon as the news broke and has called for new regulations within the prescription drug industry.
Shares of KaloBios were down 23% during Thursday's trade before being halted at $23.59 per share, while shares of Retrophin fared a bit better, traded down about 6.5%. Turing Pharmaceuticals and KaloBios were not available for comment.