Judge Hears GOP Suit Challenging ObamaCare's Congressional Subsidies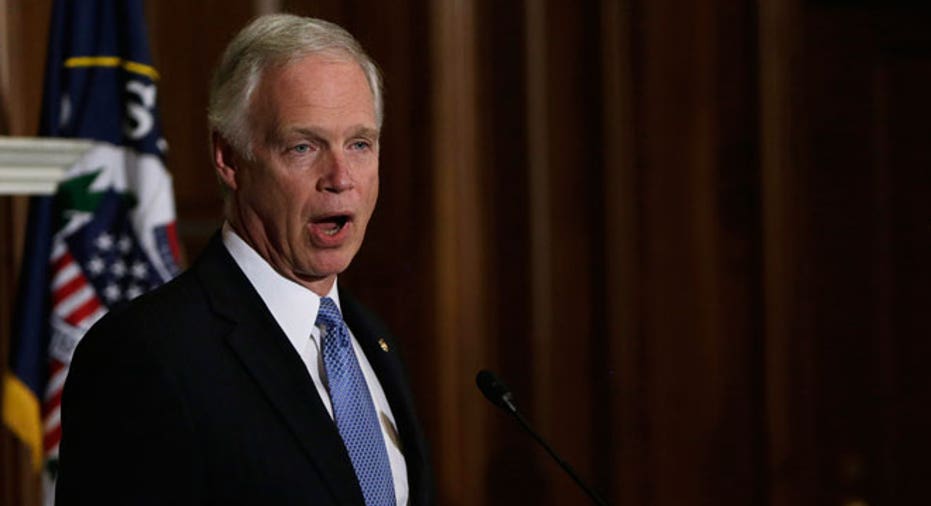 A lawsuit challenging the legality of the Affordable Care Act's subsidies for members of Congress and their staff got its day in a Green Bay, Wisc. federal court Monday.
Sen. Ron Johnson, (R-WI), who is leading the charge, argued that the president's signature legislation gives Congress and their staffs illegal preferential treatment through health-care subsidies.
Johnson filed the lawsuit in January and said he expects a decision to be issued in "short order." He wants the judge to overturn the restoration of health-care subsidies, which cover up to 75% of care, for members of Congress, which were reinstated by the Office of Personnel Management in August 2013. Johnson has the support of 38 Republican senators.
The federal government used to subsidize the cost of health insurance for lawmakers and some of their staff, but the Affordable Care Act eliminated the rule. Johnson says his issue is not with the fact that the government will be contributing to its workers' health-care, but that the president reinstated the rule without Congressional approval.
Johnson signed up for coverage in Wisconsin's private insurance marketplace.
Under the ACA, subsidies are available for those making up to 400% of the federal poverty level—about $45,000 for an individual or $94,000 for a family of four in 2013.
Johnson says the president's move is hypocritical and unfair to the American public.
"We are treated equally under the ACA, but what Obama did through the Office of Personnel Management ruling took that away from us," he says. "He gives [members of Congress] preferred treatment. It is totally unfair, and it is what the general public gets so angry about."
FOXBusiness.com reached out to the Department of Justice for comment, but hadn't heard back as of press time.
Far too often, Johnson says, Congress is exempt from the rules it places on Americans.
"This is one area of government that we can get some judicial review about this president's overreach and abuse of power," he says.
But Timothy Jost, Robert L. Willett Family professor of law at the Washington and Lee University, says it will be hard for Johnson to win the lawsuit because it's hard to prove "injury."
"You can't just file a case in federal court unless you have been concretely injured in some way," Jost says. "He is saying he has a reputational injury because he is a senator that is getting injured by special treatment. But I will be surprised if the court holds that he has standing."
Johnson remains hopeful the decision will come in the next few weeks, and he is encouraged that U.S district Judge William Greisbach hasn't challenged the merits of the case.
"I am encouraged that the judge is giving thoughtful consideration to the case," he says. "My attorney did a great job and I am keeping my fingers crossed."